They use the Suadeo solution on a daily basis
Learn more about how we orchestrate their data.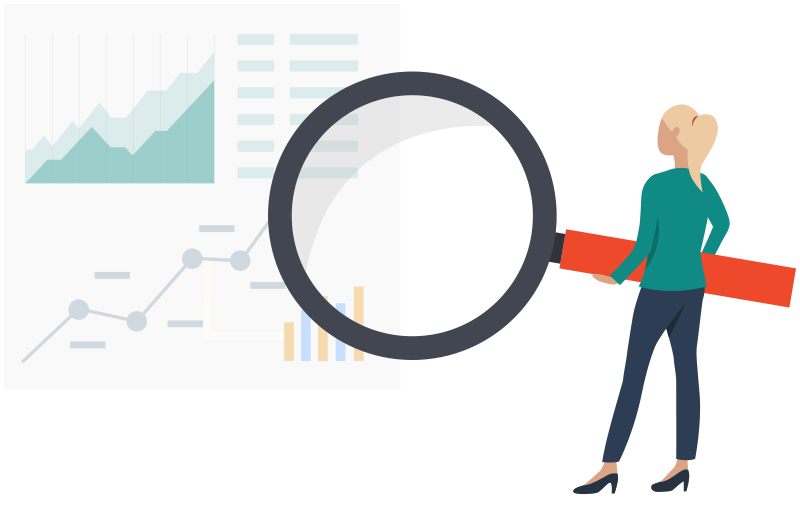 They talk about their Suadeo experiences: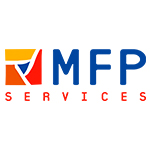 LATIFI Mostafa
Chief Information Officer
« A new business, demanding users, a Big Data context, and sensitive and personal data for managing the Mandatory Pension system meant we needed a long and rigorous RFP process. Our choice of Suadeo's solution was motivated by the answers it provides for user independence in this complex Dataviz framework on secure Big Data. »
MOLIN Marina
Director of Development and Innovation
« It's a new profession that is transforming our organization. As the algorithms used are often complex, our experts need independence to classify and calibrate actions. Launching and measuring several preventive actions with large panels of policyholders leads to collaborative work and responsiveness. »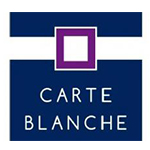 TRIPODI Jean François
Managing Director at: Carte Blanche Partenaires
« The future of insurance is services, and the future of services is data. »
« We chose the Suadeo tool because it is as easy to use as office software. We strive to free users from technical tools so that they he can concentrate on the business use they make of them.
Among the rapid and significant results, the self-learning Fraud detection system, developed in Suadeo software, has enabled us to increase the fraud detection rate from 50% to 70%, a gain of nearly 3 million euros. »
We are using the new Suadeo Designer, which is revolutionizing our operational and strategic operations.
« It allowed us to work with business quickly and with agility.
We have developed clear and dynamic tables based on millions of lines of health data. Now we can build a real time dashboard and I can consult it on my tablet! »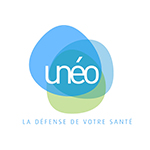 PIGOT Pascal
UNEO Group, Managing Director
« We wanted to upgrade our information system because we had a reporting tool where everything was organized in silos and compartmentalized. We lacked visibility and consequently could not make decisions.
Today, we have the tool developed by Suadeo that we started deploying in 2010 first for monitoring accounts, and since September 2015 for performance management.
We now have access to all the data.
We can share information and share our questions. We have a true end-to-end view.
In addition, the solution in question has turned out to be particularly easy to use. It is ergonomic and facilitates discussion. »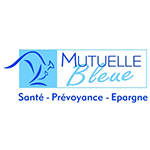 MARTINEZ Claude
Chief Information Officer at: Mutuelle Bleue
« Our first objective was to set up a single data repository. We have been using the Suadeo solution for four years now. It gives us immediate visibility and provides potential dashboards.
This tool is useful because we have very quick access for retrieving our data. We use it for health and pension purposes and it allows us to manage a massive amount of data on a daily basis. This allows us to analyze, process and extract it, if necessary.
Today, we manage a portfolio of internal clients, but we also have a network of management proxies. Thanks to Suadeo, we have been able to integrate the proxies' data into the platform, which is something we couldn't do before.
For us, it is truly a benchmark tool that allows us to track our data. »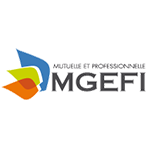 ROUZAUD Jean-Jacques
MGEFI Group, Assistant Managing Director
« We started to use the Suadeo platform because we wanted to follow changes in our member population with regard to the different types of contracts.
What is the advantage of this tool? In addition to its ergonomics, it can be upgraded on a regular basis. It is designed to be modular and we are in constant contact with the Suadeo teams whenever we want to add additional functionalities or when we encounter technical or other problems.
This solution allows us to restore data, manipulate it and thus build reports, whether it is statistical or financial information. It meets 80% of the needs of our executives and managers and even makes it possible to go into the details of our information very simply. We can also monitor risks.
We have been using Suadeo for ten years now. It is a high-quality, reliable solution. »
We orchestrate their data:

Crédit Agricole Group
Chosen by the Innovation and Technology division of Crédit Agricole d'Ile-de-France, the Suadeo tool is used particularly for managing banking flows.

Banque Cantonale of Genève
Banque Cantonale de Genève is betting on Suadeo to complete its digital transformation.

Carte Blanche Partners
Carte Blanche Partenaires built the Big Data Santé business intelligence system in France with Suadeo.

MFP Services
MFP Services put in place prevention and risk management platform for government officials. MFPS selected Suadeo as a complete Dataviz tool capable of managing sensitive individual ROI data in a Big Data environment.

Groupe VYV
VYV Group is a multi-mutual group made up of more than 30 mutual insurance companies managed in Suadeo. The Suadeo Designer® platform hosts and federates about 30 heterogeneous data flows. The dissemination of information is done through multiple channels and throughout the territory.

Cavom
As part of the modernization of its information system, the CAVOM Pension Fund uses Suadeo for its company management. The management of all strategic, managerial, and operational activities is supported by the Suadeo designer® software platform.

APICIL Group
The APICIL social protection group uses Suadeo specifically for its technical management, balance sheets, and customer reporting.

KLESIA
The social protection group KLESIA has been using Suadeo for years to steer the Health and Welfare activities on its Mutual part.

AFDPAB
The French Agency for the Development and Promotion of Organic Agriculture has chosen Suadeo to empower its business users.

INAO
The National Institute of Origin and Quality uses Suadeo to consume the data exposed by the BIO Agency. The INAO will connect to the Usage Data exposed by the BIO Agency to build its own Dashboards or Reports.

CNPF
National Center of Forest Ownership uses Suadeo for all levels of the Self BI. It is also through the Suadeo Data Governance platform that CNPF intends to exchange data in a secure and controlled manner with the Ministry of Agriculture

Chambre nationale des commissaires de justice
The Chambre nationale des commissaires de justice uses the Suadeo tool to manage its internal activities as well as economic trade with its partners.

Ensemble Protection Sociale
Ensemble Protection Sociale (BPCE Group) manages all of the company's activities with Suadeo (Health, Welfare, Retirement, etc.).

Unéo
With Suadeo, the UNEO group has access to all company data. Users have a true end-to-end view.

Hmarket
A rising player in the mass market distribution sector, Hmarket has acquired the Suadeo tool for financial management at head office and operational management of its stores.
But also :
Carte Blanche Partners
APICIL Group
UNEO
Ecureuil Protection Sociale (EPS)
Mutuelle Bleue
Mutuelle générale de la santé (MGS)
UGM Agrume
MOCEN
MUTAERO
MUTIEG
CITRAM
MUTATSU
Mutuelle POLIET et Ciment Francias
Viazimut Ex Autoroute du Sud de la France
Mutuelle Familiale des Travailleurs Snecma – Villaroche (MFTSV)
Mutuelle Générale Sogerma (MGS)
Mutuelle Familiale Alstom Rateau (MFA)
Société Mutualiste du Personnel de la Snecma (SMPS)
Société Mutualiste des Employés de la Mairie d'Alès (SMEMA)
Mutuelle nationale territoriale (MNT)
GIE Union Groupe Initiatives Mutuelles (GIE UGIM)
Mutuelle Générale de l'Économie, des Finances et de l'Industrie (MGEFI)
Mutuelle des Agents des Impots (MAI)
Mutuelle du Ministère de la Justice (MMJ)
Mutuelle des Douanes (MDD)
Mutuelle du Trésor (MT)
Mutuelle des Personnels de l'Industrie et de la Recherche (MPIR)
La Fraternelle, Mutuelle de l'Imprimerie Nationale (FMIN)
Mutuelle INSEE
Mutuelle Nationale de l'Entr'aide Administrative (MNEA)
Mutuelle Civile de la Défence (MCDEF)
UNME Garantie
…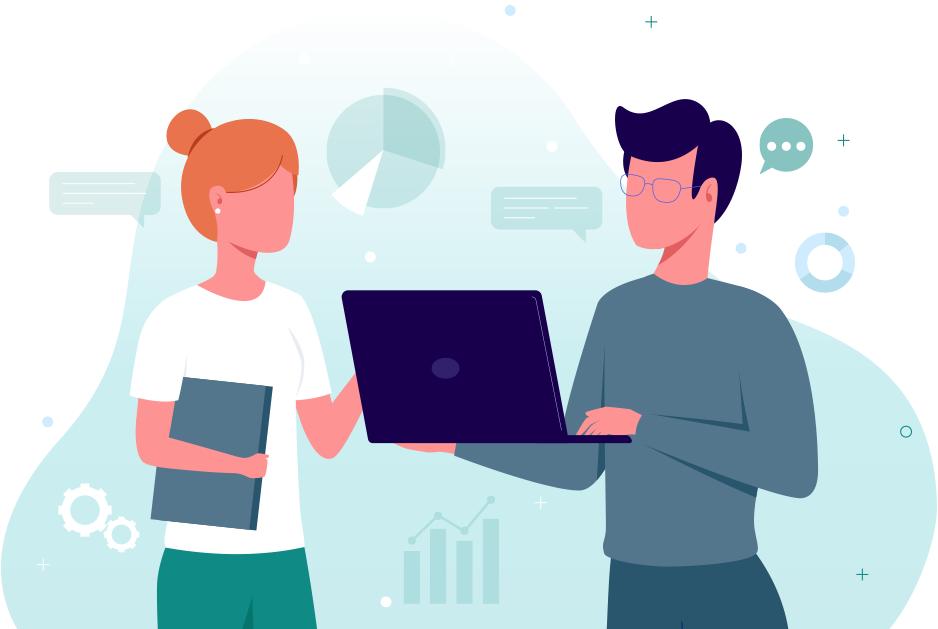 CONTACT US
Would you like to know more?
Let's schedule a demo!
The best way we can convince you that Suadeo is the best tool for you is to understand your needs and present you with our response.
1 Bd Hippolyte Marques
94200 IVRY SUR SEINE
Tel. (+33) 1 88 28 74 50
Tel. (+33) 1 88 28 74 53
contact@suadeo.fr