Freeing business processes and operations. Moving from data structuring to data analysis
Freed from iterations with third-party technical experts, users are given the opportunity to take full control of the Data Management and Visualization.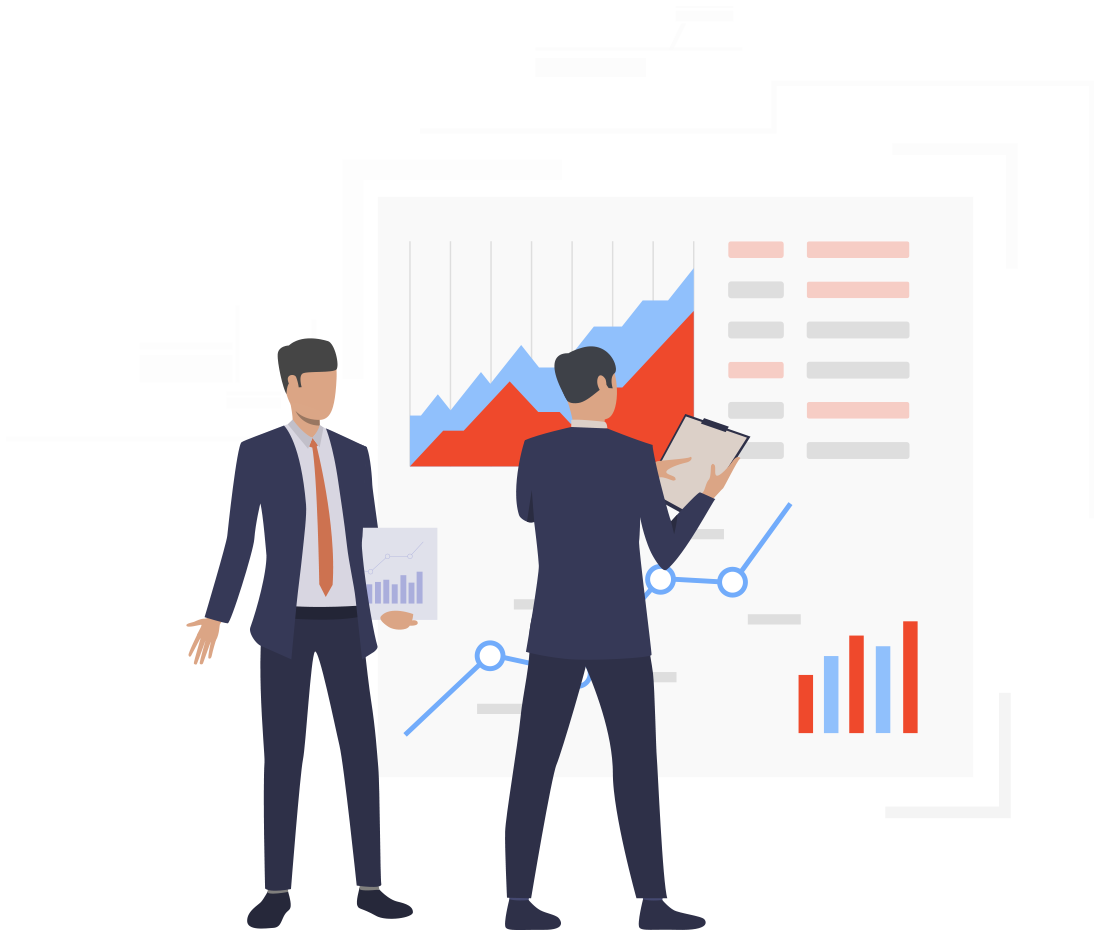 DATA MANAGEMENT TOOLS SUADEO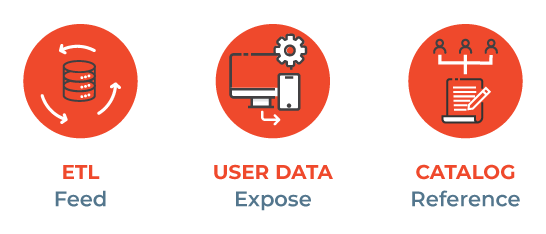 Integration (ETL)
To feed databases
Suadeo Designer®'s ETL allows you to model the database's extraction, transformation, and loading processes. The tool allows complete administration and traceability of management data until it is used. Suadeo Designer® automatically connects with all data sources: Relational Databases, Big Data, Olap Cubes, Open Data, data flows, Flat Files, etc.
Suadeo Designer® enables implementation of the R, Python, and SAS languages, providing a diverse analytical framework.
User data
Real-Time processing for data management and restitution rules' modifications
Suadeo Designer® leverages the Usage Data concept. Central to an agile Self BI approach, it consists of a secured layer of data and management rules to which the users can directly access and complete their tasks as they would on an Excel file. Usage data are exploited with business semantics, while masking the underlying technical layers from the user (representation in database, formatting, reconciliation, etc.). Through Usage Data, Suadeo Designer® offers collaborative workspaces on either file servers or web portals, enabling work optimization by allowing data sharing and user rights' management be it for consultation or edition. Usage data makes Self BI a reality, giving users the unique opportunity to proceed with real time modifications for data restitution and data management rules.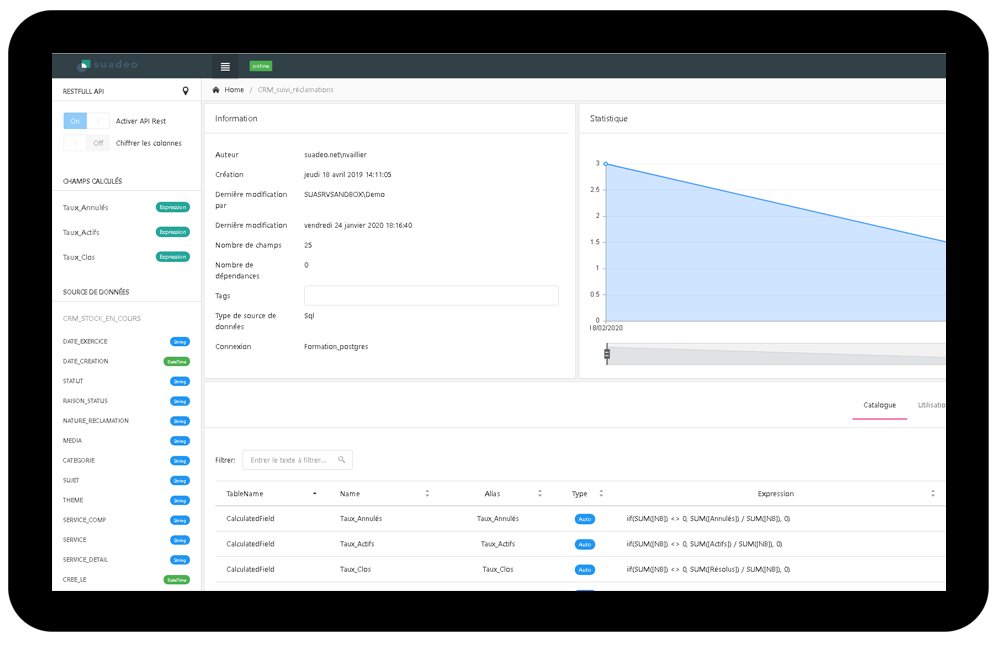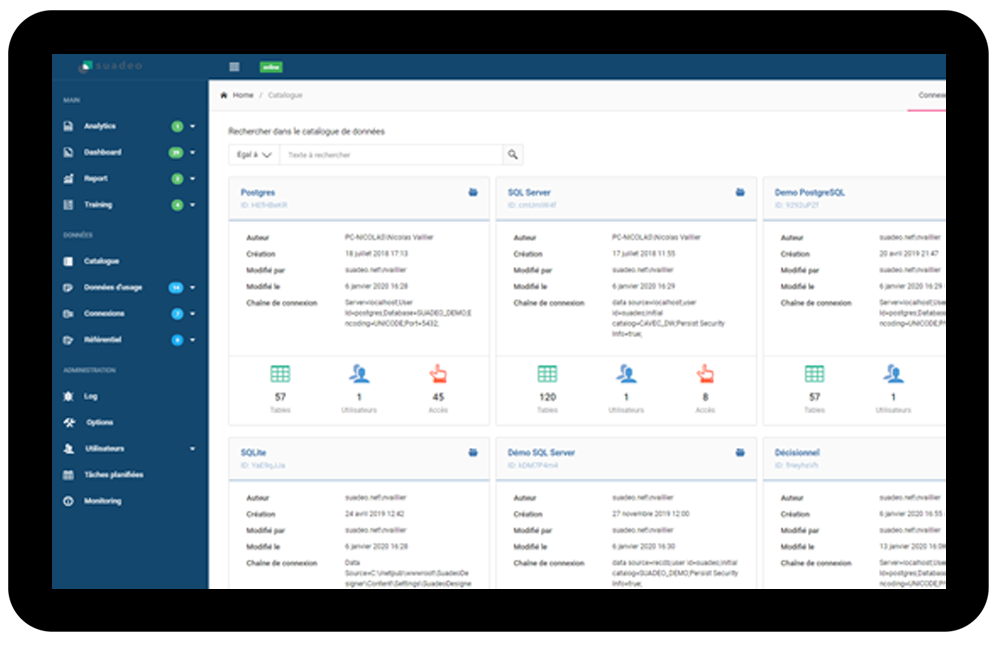 Catalog
For data management and administration
The Suadeo Catalog is a data management and administration solution. Built upon a real semantic layer, it enables the user to reference and catalog all the company's data for a simple, immediate use and sharing. The Suadeo Catalogue enables the user to have instant access to data sources, their business rules, and descriptions as they need it. It also enables  the user to do the following :
To search for the most suited data for a given  analysis no matter what the data source is.
To exploit the usage data and build Dashboards or reports with a simple Drag And Drop.
To secure and administer data from start to finish ,guarantying traceability of sensitive data  use, which have earlier been tagged in the Catalog.
Data managers will be able to reference the data at the highest operational level and immediately display the now catalogued references across the organization as needed.
DATA VISUALIZATION TOOLS SUADEO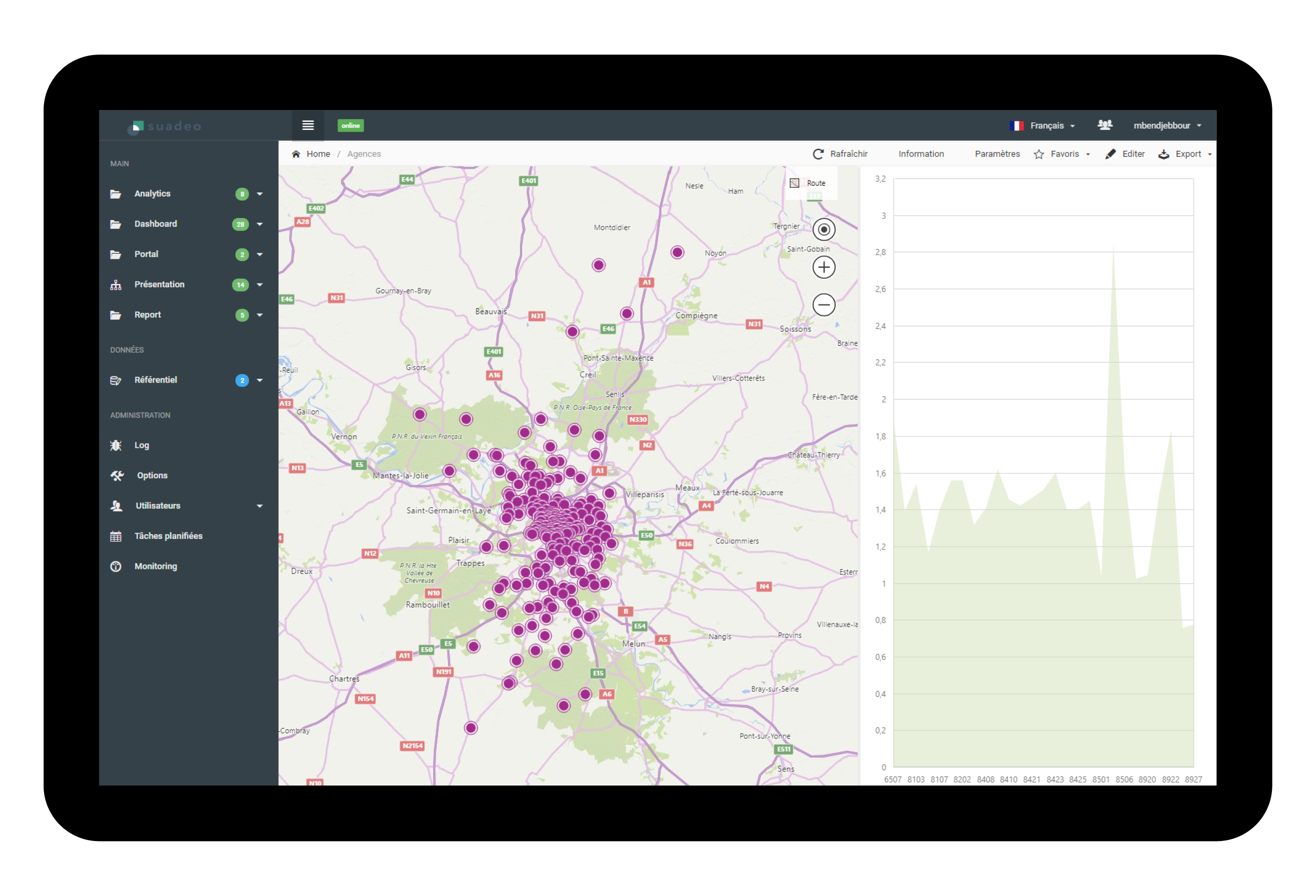 Dashboard
Dashboards for managers
Managers have access in real-time to a comprehensive and consolidated view of the company's activities. Using a computer, a tablet, or a smart phone a manager can dynamically navigate the company's information which has been made available, and go down to the finest level of detail as needed.
Multi-dimensional analyses
For data mining
Suadeo Designer® enables the user to browse the data, explore it and analyze it across all available functional business axis. While defining the suited analysis, the user determines its perimeter to recover the needed data.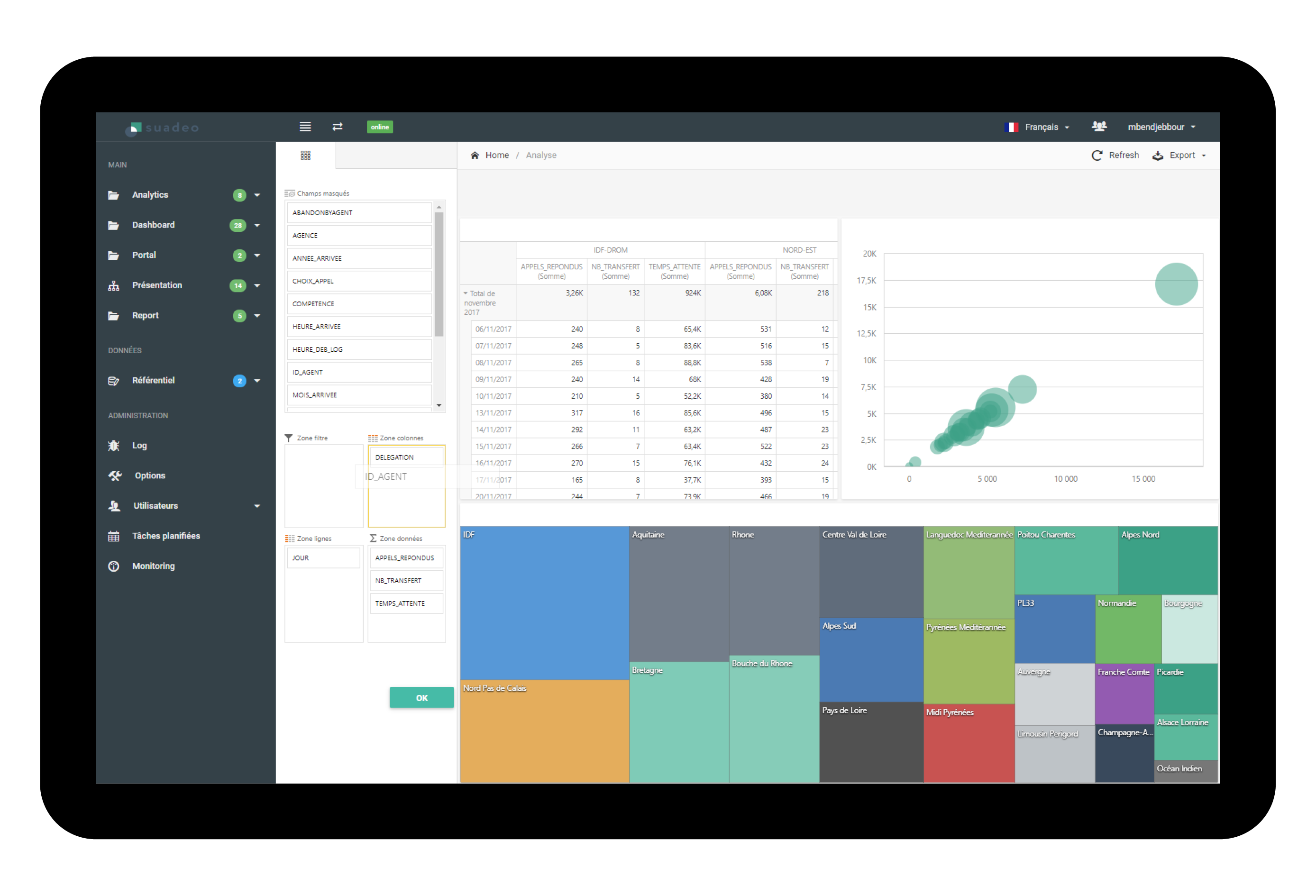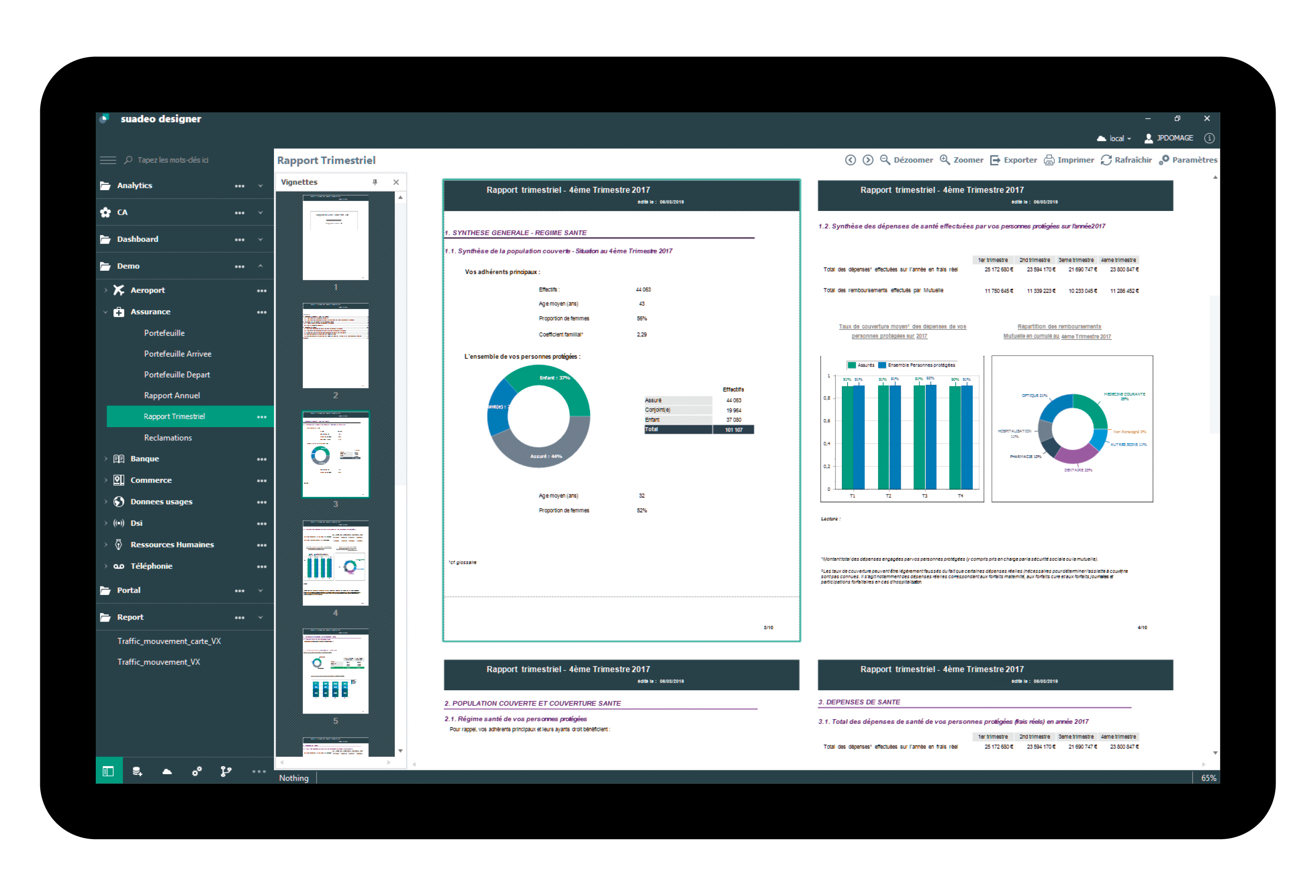 Mass reporting
Reporting automation and distribution
Through its Suadeo Report module®, the tool enables users to build their reports for their operational follow-ups. Users will be able to format regular follow-ups for communication purposes and automate their mass distribution. Suadeo Designer's Reporting tool® enables users to create templates in a variety of format html, Word, Excel, pdf….
Queries
For analysts
The Suadeo Query module®, enables users to build and execute their own queries. Thus, by recovering remote, heterogeneous, structured, or unstructured files, and after processing, integrate them into analyses and dashboards. For each area of activity, Suadeo Designer® makes available several types of restitution tools for queries. The tools enable access to any data repository, to build queries and disseminate  results in the form of dashboards, analysis, or reports.
Collaborative portal
For information sharing
Suadeo Designer® has a web portal that enables users to securely access all the data mining features available to them (Dashboard Tables, Multidimensional Analysis, Reports, User Data).
Suadeo Designer® embed an administration console ensuring an end to end data access security for the following:
Access to the data sources used by the decision-making system through the "connection management" module.
Access to the restitution tools.
Access to each restitution component.
Access to the content of each restitution component.
Access to datasets lines and columns.
Access to fields' encryption and pseudo-anonymization.
Access to data exports (whether the user can use a given set or not).
Access to pdf formatted files after encryption and securitization with a password.
Access to encrypted, pdf files protected by passwords and digital certifications.
On-the-fly encrypted data display via a secure Rest API.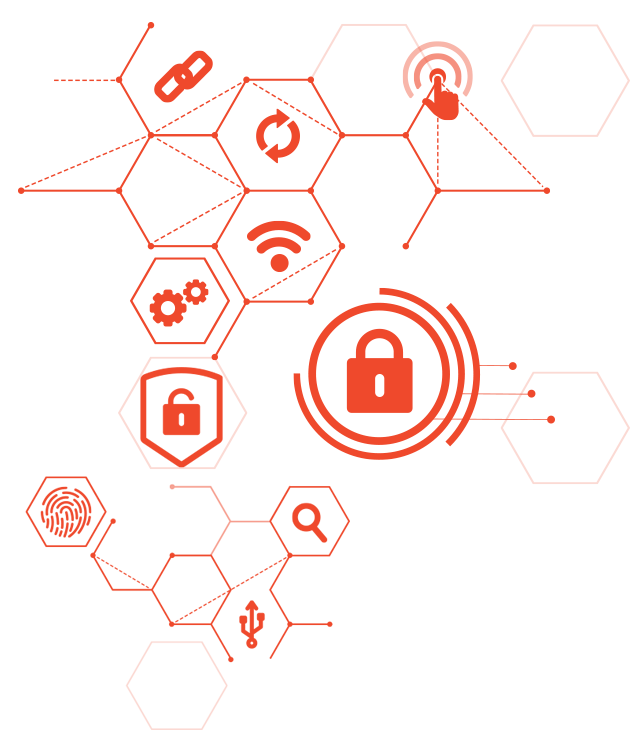 Big Data-oriented architecture that can handle files with tens of millions of lines.
3 access modes to ensure the best performance for each user type:
Mode Client : Client mode: loading data while consulting it
Mode Serveur : Server mode: using the power of the database server
Mode Cache : caching requested data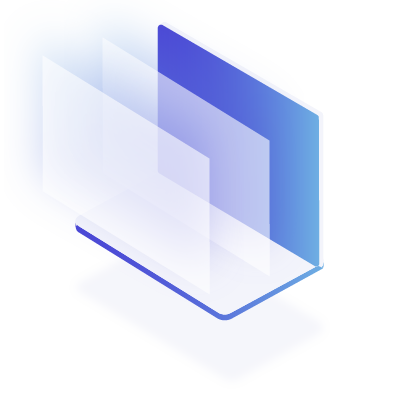 • RELATIONAL DATABASES :

MICROSOFT SQL SERVER – MICROSOFT ACCESS – MICROSOFT SQL SERVER CE ORACLE – TERADATA – SAP SYBASE ADVANTAGE – SAP SYBASE ASE – SAP SQL ANYWHERE – IBM DB2 FIREBIRD – MYSQL – PERVASIVE – POSTGRESQL – VISTADBSQLITE
• ACCOUNTING

: MICROSOFT DYNAMICS GP – QUICKBOOKS, QUICKBOOKS ONLINE, QUICKBOOKS POINT-OF-SALE – XERO ACCOUNTING – EXACT ONLINE – INTACCT – FRESHBOOKS – SAP CONCURRECKON
• CRM & MARKETING AUTOMATION :

SALESFORCE.COM – SALESFORCE MARKETING CLOUD – MICROSOFT DYNAMICS 365 – DYNAMICS 365 SALES (CRM) – MICROSOFT DYNAMICS CRM (ON-PREMISE & ONLINE) – NETSUITE CRM – SAP HYBRIS C4C – SUGARCRM – SUITECRM – HIGHRISE – ZOHO CRM – ACT CRM – ORACLE SALES CLOUD – GOOGLE ANALYTICS – GOOGLE ADWORDS – DOUBLECLICK – BING ADS – MAILCHIMP – ORACLE ELOQUA – HUBSPOT – MARKETO – SENDGRID – YOUTUBE & YOUTUBE ANALYTICS – MAGENTO
• ERP :

MICROSOFT SHAREPOINT (ON-PREMISE & ONLINE) – EXCEL ONLINE – SHAREPOINT EXCEL SERVICES – GOOGLE APPS – OFFICE 365 – BASECAMP – MICROSOFT PROJECT – SMARTSHEET.COM – SURVEYMONKEY – ZENDESK – DYNAMICS 365 – BUSINESS CENTRAL – DYNAMICS 365 FINANCE & OPERATIONS – NETSUITE ERP – SAP NETWEAVER – SAP BUSINESS ONE – GOOGLE DIRECTORY – SERVICENOW – SPLUNK
• NOSQL & BIG DATA :

DYNAMODB – MONGODB – COSMOS DB – GOOGLE BIGQUERY – AMAZON ATHENA – AZURE TABLE – IBM CLOUDANT – CASSANDRA – COUCHBASE – HBASE ELASTICSEARCH – APACHE HIVE – HPCC SYSTEMS APACHE SPARK – DYNAMODB – GOOGLE BIGQUERY – REDIS – AMAZON REDSHIFT – AMAZON ATHENA – CASSANDRA – HPCC SYSTEMS – SQL ANALYSIS SERVICES
• REST OF SERVICES :

ODATA – JSON – REST
• FILES :

EXCEL FILES – EXCEL ONLINE – SHAREPOINT EXCEL SERVICES – GOOGLE SPREADSHEETS – CSV/TSV – XML
• E-COMMERCE :

AUTHORIZE.NET – SQUARE – EBAY – PAYPAL – SHOPIFY – STRIPE – OFX TRANSACTIONS – E*TRADE – OPENEXCHANGERATE – QUANDL
• SERVER MODE :

 SOCIAL NETWORKS – SALESFORCE CHATTER – TWITTER – FACEBOOK – LINKEDIN – SLACK – INSTAGRAM – DATA – JSON – REST – LDAP – OFX TRANSACTIONS – RSS – FTP
• OTHER :

TWILIO – GOOGLE CALENDAR – GOOGLE CONTACTS – GOOGLE GMAIL – AZURE MANAGEMENT – BING SEARCH – JDBC-ODBC BRIDGE – SALESFORCE EINSTEIN – MICROSOFT EXCHANGE – GOOGLE SEARCH – KINTONE – …

Depending on its rights, the Business Unit can visualize, build indicators, modify data management rules or integrate new sources.
Independence and responsiveness of business units
Business Unit development vs. IT repositioning
Supporting new governance
Infrastructure reduction
Cost reduction
IT becomes a data provider. They provide Business Units with user data and calculate the dimensions of the transformation process for each (depth of tasks, rights).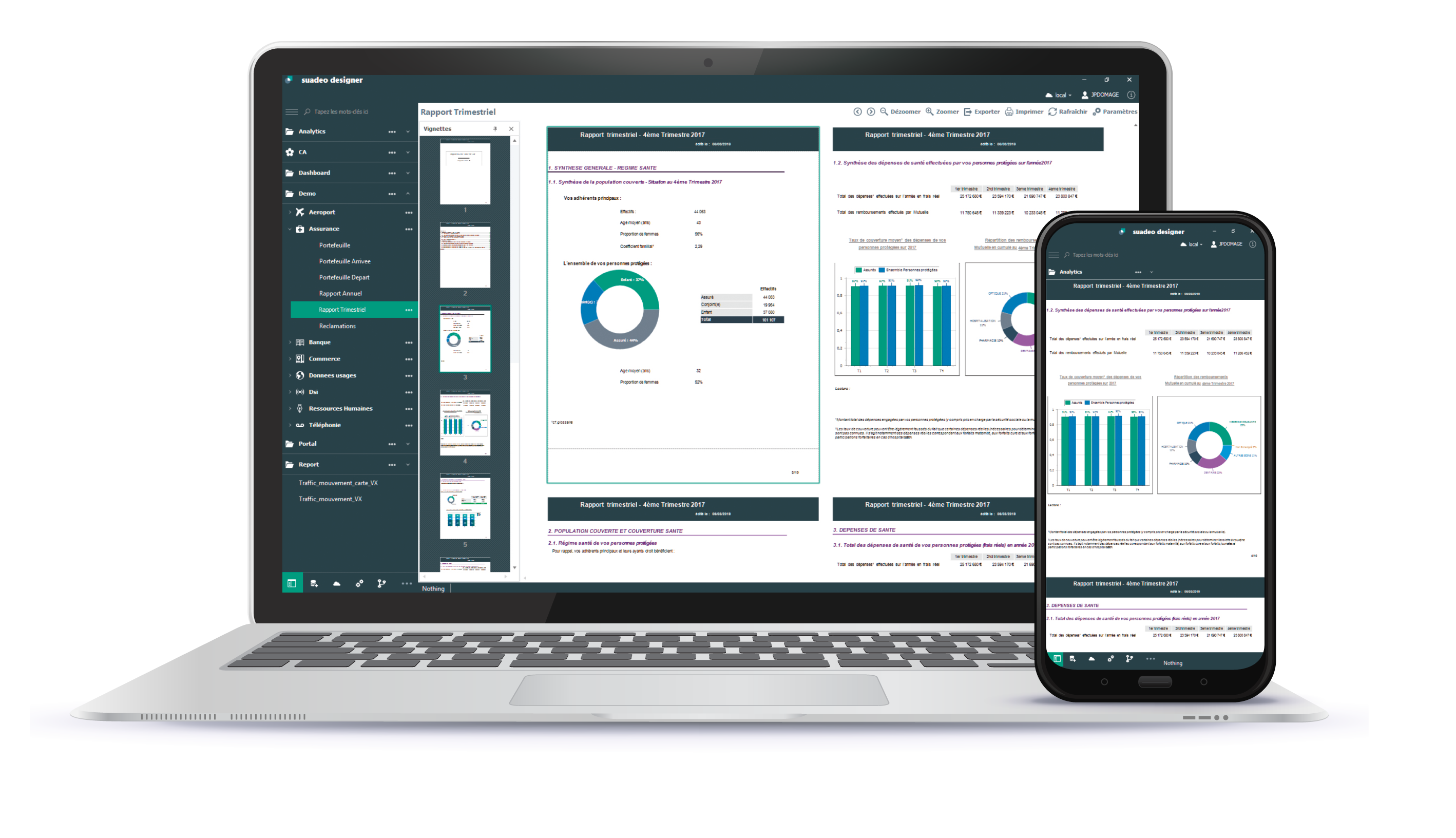 Would you like to know more ?
Let's schedule a demo!
The best way we can convince you that Suadeo is the best tool for you is to understand your needs and present you with our response.
1 Bd Hippolyte Marques
94200 IVRY SUR SEINE
(+33) 1 88 28 74 50
(+33) 1 88 28 74 53
contact@suadeo.fr