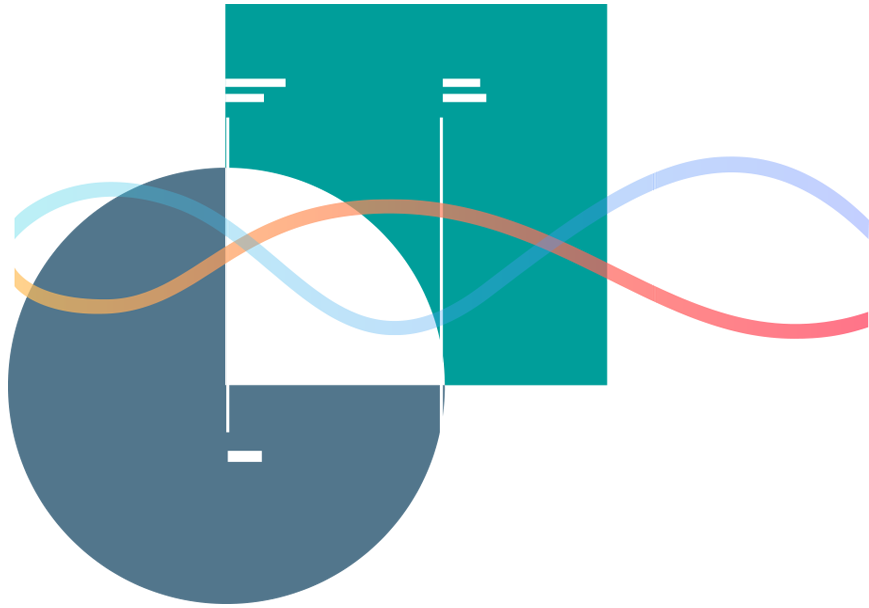 Suadeo is the French Software Company for Self BI Solutions
By opting for proximity, agility and innovation, Suadeo is fully committed to the Digital Revolution.
2004
The founding of Suadeo
Azzeddine BENDJEBBOUR
CEO & Founder of Suadeo
«

Suadeo has pursued the same objective since its founding in 2004 : to make business users independent to structure and use their data.
Independence means being able to visualize your own data and build your own analyses and indicators, of course. Many Dataviz solutions on the market offer this.
But it's not enough, because unless business units have secure access to structures that are complete and sufficiently well adapted to their current thinking, they remain dependent on IT services.In practice, the needs of business units change almost daily and interactions with IT generate delays and permanent adjustments. Each time their business needs change, their data requirements also change (new requests, new data sources, new business rules, etc.).
This is why Suadeo has designed a new brick, which moves the data repositories, their definitions, and authorization systems to the business users. This semantic brick, the "Usage Data," is built as an interface between the basic data, managed by IT, and the business data. With this, business units can modify, structure, and prepare their data without IT involvement. This original construction increases independence and responsiveness, and clarifies data governance within the company.

It is due to this unique design that Suadeo can offer a TRUE Self BI solution

The Self BI Suadeo is at Gartner !
Suadeo's Agile Business Intelligence Software Platform is recognized in 4 Gartner market categories :
Analytics and Business Intelligence Platforms

Data and Analytics Service Providers

Data Integration Tools

Data Preparation Tools
Gartner Peer Insights is a free peer review platform designed for decision makers in enterprise software and services.
« Information about Suadeo is available on the Gartner Portal, as per markets categorized by Gartner Research in the Magic Quadrant and Market Guide documents. You can also find reviews ("Voice of the Customer") aggregated by Gartner Peer Insights providing a holistic perspective to IT decision makers »

The Self BI Suadeo is at BARC !
The study "Analytics Unchained: Unleash the Power of Analytics With Integrated Software", conducted and published by BARC in May 2021, confirms Suadeo's vision.
The results of this study carried out with several hundred players at the international level, occupying various positions, in companies of different sizes, support Self BI Suadeo on at least three major axes:
Analytical agility

Democratization of data through the free flow of data and transparency regarding their use

Better user friendliness and tight integration that promote user efficiency, speed and efficiency
BARC (Business Application Research Center) is one of Europe's leading business software analyst firms, focusing on the areas of data and business intelligence (BI).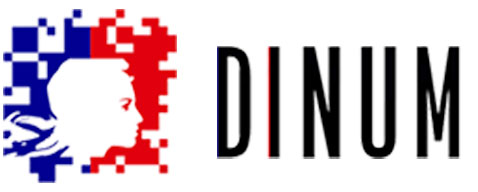 Suadeo is listed by the French Interministerial Directorate of Digital (DINUM)
To help French administrations to identify and use innovative digital tools and solutions that are useful to public services, the interministerial digital department (DINUM) is launching the GouvTech catalog for administrations. Today, there are 200 digital solutions, among the most innovative, and having proven their worth in business uses, which are already referenced there.
Suadeo, strong of its impact with the ministries, is thus listed French Solution of DataViz by DINUM which listed us in its Catalog of the best French digital solutions.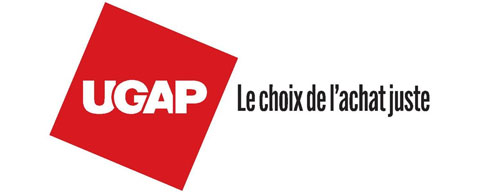 Suadeo is listed at the French public purchasing center UGAP
The Union of Public Purchasing Groups (UGAP) is a public industrial and commercial establishment (EPIC) placed under the supervision of the Minister responsible for Action and Public Accounts and the Minister responsible for National Education. It is the only "generalist" public purchasing center in France, which stands out for its partnership policy, its commitment to public policies (innovation, SMEs, Sustainable Development) and its "purchase for resale" operation.
Suadeo, after an in-depth study of its tools and its specifications, was listed as a business intelligence software publisher within the framework of the multi-publisher market.
Suadeo publishes Self Business Intelligence software. From the beginning, Suadeo has been committed to developing and promoting the independence and responsiveness of Business users in their daily management practices within the company.
In addition, so that Business Intelligence does not remain just a simple management reporting tool, but rather a management solution for companies, Suadeo offers a simple and ergonomic software platform that includes all the Agile Business Intelligence tools.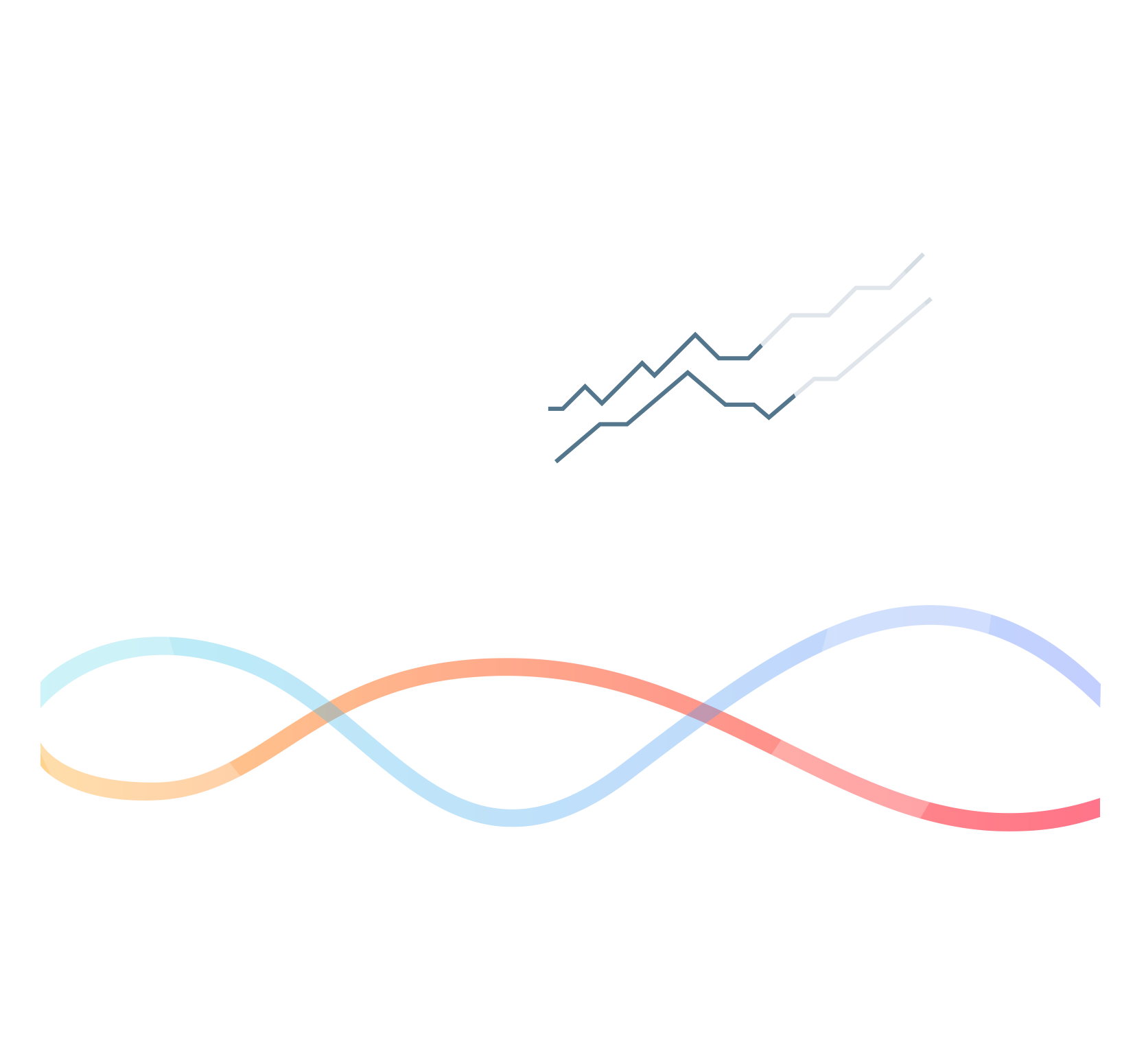 Everyone in the company must take ownership of their own activities. We know that to manage your actions closely, you must understand the data at all times.
Our technological solution allows all involved with the company to visualize and use the data throughout its life cycle.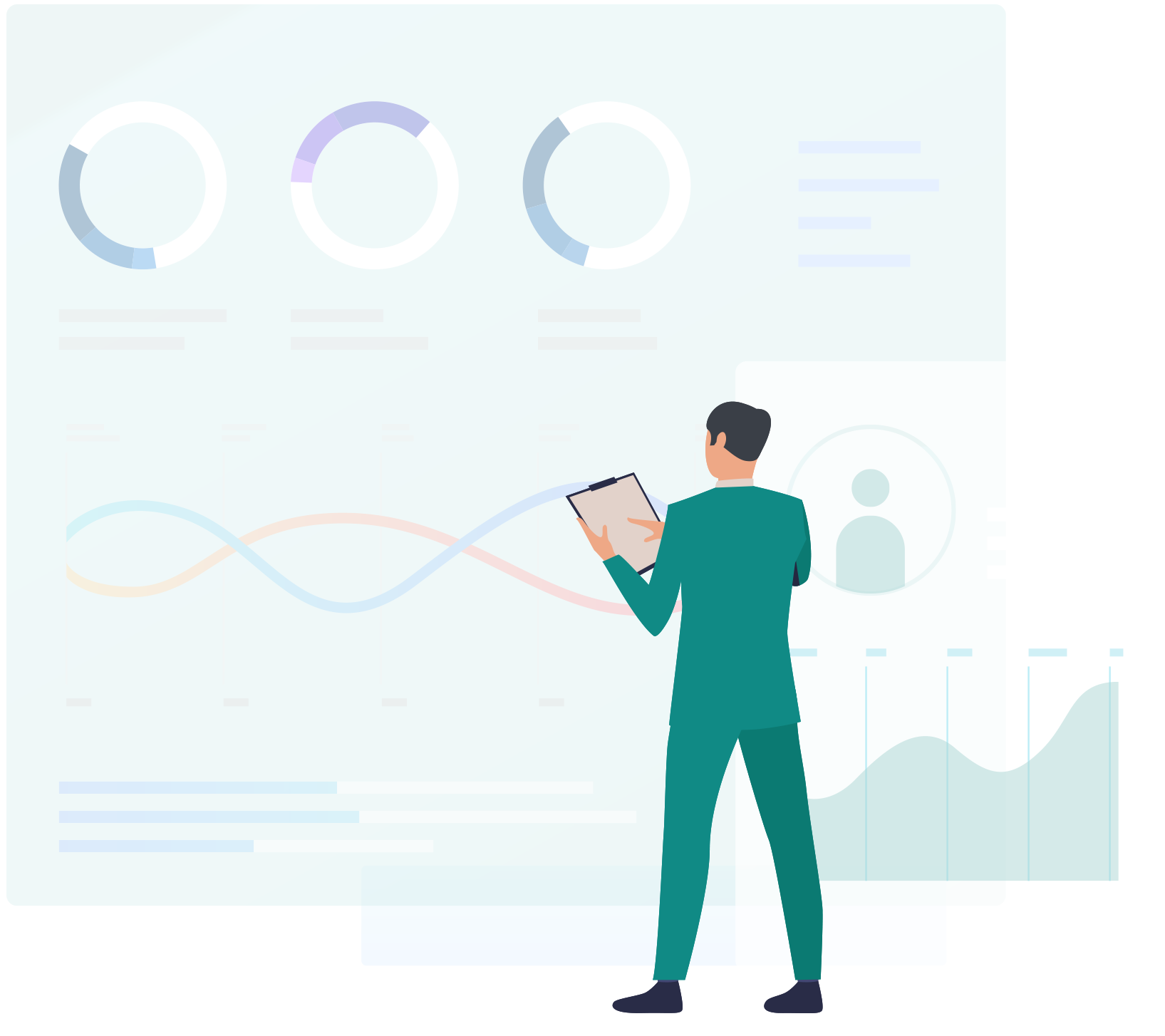 We advocate independence for employees)
Everyone, regardless of their level, has the opportunity to use their data without an intermediary.
We contribute to the reponsiveness (of interations)
Simple questions find full and immediate answers
We advocate simplicity (of use)
Our software is ergonomic and collaborative
We are a catalyst for (process) agility
Decision making is accelerated
We require accuray (of the results)
The parameters are accessible; the data created is reliable.
We organize the security (of your data)
The data is hosted on your servers and protected. No one has access to it.
Data is a power that must benefit everyone, to ensure the serenity of daily management and the growth of the company. Suadeo, outsmarting data.
To provide the best support to users with their new projects, Suadeo offers a wide range of solutions allowing upper management and operational staff to manage their objectives and activities in multiple business areas.
Suadeo Designer®, a Self BI solution, makes it easy to build dashboards, exploratory analyses and reports from any data source through a business repository.
Suadeo's comprehensive BI platform allows all those involved in the company to manage their activities. It benefits from new technologies to make business analysis objects accessible to all, without any special training.
Suadeo's comprehensive BI platform allows all those involved in the company to manage their activities. It benefits from new technologies to make business analysis objects accessible to all, without any special training.
Suadeo's solutions are designed to provide end users with a broad and detailed view so that their decisions are always in line with the company's business activities and objectives.
Our clients AZQORE and CADIF share there experiences. Find out how they optimize the use of their data lake in a total autonomy as they discuss best practices which enable business users to do real self BI.
Is the most needed DataViz Sufficient to Free Non-IT Users ?
« Suadeo is this ability to manage data; to be able to integrate data that comes from any environment. It is the possibility to very quickly have access to an information system. Suadeo's Wow is speed ! »
Fabien LE TADIC – Strategy and Compliance Manager, Valmont
Cyrille RAVOUNA – Chief Financial Officer, Valmont
Business users at a dozen of banks operate Azqore Datalake with Suadeo Self-Services BI
« What I liked was that with Suadeo everything was 'all in one'. With the other solutions, it was necessary to put several bricks together. We know it's complicated to manage. If we had to sum up Suadeo, it is Agility, Freedom and Security, » says Pascal EXERTIER « We were able to make our data speak to us very quickly and easily. « With Suadeo it's really disruptive and bluffing effect » says Anton SOUDOVTSEV.
Pascal EXERTIER – Managing Director of the AZQORE
Anton SOUDOVTSEV – Head Of Business Services of AZQORE
The way Suadeo makes Self BI possible on a Data Lake,
« We've reviewed all the solution in the market. I've checked all the key players around data visualization. Some with Data Management, others with Data Governance, others with DataViz, at last  we realized that there is no solution that offered all these scopes … Suadeo is clearly the only solution that allows us to do that. »
Nicolas FRANCES – Chief Data Officer AZQORE
Suadeo Self BI, the answer to a real autonomy and business users independence,
« Let's stop having a single vision that we give everyone and let each one of us take back control and be able to do it by hand. With 4,000 users, the robustness of the tool is not only in the number of users, it's 150 indicators for a million and a half customers. »
Henri ACCOS – Head of Commercial Performance Measurement, Marketing & Digital Customer
Thierry HERVE

– Head of Commercial Animation, Crédit Agricole d'Ile-de-France, Banking and Insurance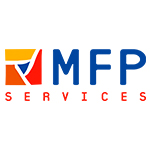 LATIFI Mostafa
Director of the information systems
« A new business requirement, demanding users, a context of Big Data, sensitive and individual Mandatory compulsory scheme    management data, imposed on us a long and rigorous tendering process. The choice of the Suadeo solution was motivated by the responses it provides for user autonomy in this complex framework of Data viz on secure Big Data. »
MOLIN Marina
Director of Development and Innovation
« It's a new job that is transforming our organization. As the algorithms manipulated are often complex, our experts need autonomy to qualify and calibrate actions. Launching and measuring several prevention actions on large panels of insured clients induces collaborative work and responsiveness. »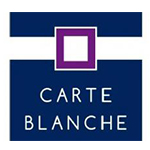 TRIPODI Jean François
Managing Director at: Carte Blanche Partenaires
« The future of insurance is services, and the future of services is data.»
We chose the Suadeo tool because it is as easy to use as an office software.
We seek to free the user from the technical tool so that they can focus on their business use. Among the rapid and significant results is the self-learning fraud detection system, developed in the Suadeo software, which it allowed us to increase the fraud detection rate from 50% to 70%; ie a gain of nearly 3 million euros.
We are using the new Suadeo Designer which is revolutionizing our operational and strategic functioning. It allowed us to work with the businesses in an agile and fast mode. We have created clear and dynamic tables on millions of rows of health data. Now we can build a real-time dashboard and I am viewing it on my tablet !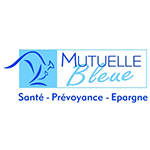 MARTINEZ Claude
Director of Information Systems at: Mutuelle Bleue
« Our primary desire was to set up a single data repository. We have been using the Suadeo solution for four years now. It allows us to obtain immediate visibility and to have balanced dashboards. The advantage of this tool lies in the fact that we very quickly have access to the restitution of our data. We use it for health and pensions, and it allows us to manage massive amounts of data on a daily basis. We can thus analyze, process, and extract them if necessary.
Today, we manage a portfolio of internal clients, but we also have a network of management delegates. Thanks to Suadeo, we were able to integrate delegate data into the platform. What we could not do before.
It really is, for us, a benchmark tool that gives us the ability to trace our data. »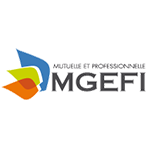 ROUZAUD Jean-Jacques
Deputy Managing Director at: Groupe MGEFI
«We started to use the Suadeo platform because we wanted to follow the evolution of our members, with regard to the different types of contracts.
The advantage of this tool? Beyond its ergonomics, it can regularly evolve. It is intended to be modular and we are in constant contact with the Suadeo teams whenever we wish to provide additional functionalities or when we encounter a technical or other problem.
This solution allows us to restore data, manipulate it and therefore build reports whether it is statistical or financial information. It meets 80% of the needs of our managers and managers and even gives the possibility of exploring in details our information very simply. We can also monitor risks.
We have been using Suadeo for ten years now. This is a reliable and of a high quality solution.. »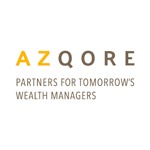 FRANCES Nicolas
Chief Data Officier : AZQORE
"We've looked into all the keys players in the market, some had a data management solution, some had a data governance solution, while others had a data visualization solution. At last we realized that none had a solution which responded to all the requirements, until we met Suadeo ." Nicolas Frances, CHief Data Officer, Azqore.
Suadeo enables the users to orchestrate their data  : 

Crédit Agricole Group
Chosen by the Innovation and Technology division of Crédit Agricole d'Ile-de-France, the Suadeo tool is used particularly for managing banking flows.

Azqore Group
Azqore offers Business Intelligence services in Wealth Management on behalf of several dozen Private Banks around the world. The Suadeo Self BI service platform enables business users and partner banks to enhance their data and directly operate AZQORE's DataLake independently in a highly secure environment.

Banque Cantonale of Genève
Banque Cantonale de Genève is betting on Suadeo to complete its digital transformation.

La Maison Valmont
The international cosmetics group concluded that the DataViz although necessary was not enough to automate its outcomes requested by users. Completed with real-time data governance, the Businesses users are fully autonomous and responsive by directly exploit their Datalakes. 

Carte Blanche Partners
Carte Blanche Partenaires built the Big Data Santé business intelligence system in France with Suadeo.

The French Ministry of Agriculture and Food
The FrenchMinistry of Agriculture and Food administers its data on a Suadeo Data Governance Platform. It also securely manages its data flow exchanges with its external partners using the Suadeo Self BI Solution.

Payment Agency Services, French Ministry of Finance and Economy (ASP)
The ASP is overlooking over 200 financial aids amounting 30 billion euros, on behalf of the European Union, the French government and local authorities. The ASP has chosen the Self BI Suadeo solution to build its Partial Activity Anti-Fraud Data Lake, to serve internal business users and external partners such as ministries, local authorities and public establishments in data referencing and analysis (Dashboard, report, Query, etc.). Suadeo enabled the ASP to implement the solution in a record time

AFDPAB
The French Agency for the Development and Promotion of Organic Agriculture has chosen Suadeo to empower its business users.

INAO
The National Institute of Origin and Quality uses Suadeo to consume the data exposed by the BIO Agency. The INAO will connect to the Usage Data exposed by the BIO Agency to build its own Dashboards or Reports.

CNPF
National Center of Forest Ownership uses Suadeo for all levels of the Self BI. It is also through the Suadeo Data Governance platform that CNPF intends to exchange data in a secure and controlled manner with the Ministry of Agriculture

MFP Services
MFP Services put in place prevention and risk management platform for government officials. MFPS selected Suadeo as a complete Dataviz tool capable of managing sensitive individual ROI data in a Big Data environment.

APICIL Group
The APICIL social protection group uses Suadeo specifically for its technical management, balance sheets, and customer reporting.

KLESIA
The social protection group KLESIA has been using Suadeo for years to steer the Health and Welfare activities on its Mutual part.

Groupe VYV
VYV Group is a multi-mutual group made up of more than 30 mutual insurance companies managed in Suadeo. The Suadeo Designer® platform hosts and federates about 30 heterogeneous data flows. The dissemination of information is done through multiple channels and throughout the territory.

The Physicians' Fund, Switzerland
The Caisse des Médecins offers value-added services resulting from the exploitation of its databases to 12,000 physicians across Switzerland . Suadeo, enabled the Caisse des Médecins to creatr a real collaborative Big Data system that will allow its physician clients to operate a Data Lake on a Self BI mode and thus benefit from those added value services (sector analysis, benchmarking of practices, etc.) .

Chambre nationale des commissaires de justice
The Chambre nationale des commissaires de justice uses the Suadeo tool to manage its internal activities as well as economic trade with its partners.

Ensemble Protection Sociale
Ensemble Protection Sociale (BPCE Group) manages all of the company's activities with Suadeo (Health, Welfare, Retirement, etc.).

Gsmc mutual
Suadeo Self BI enables the end users at  Gsmc mutual to be completely autonomous for rapid data construction and analysis out of a centralized Data platform.

Hmarket
A rising player in the mass market distribution sector, Hmarket has acquired the Suadeo tool for financial management at head office and operational management of its stores.
But also :
Carte Blanche Partners
APICIL Group
UNEO
Ecureuil Protection Sociale (EPS)
Mutuelle Bleue
Mutuelle générale de la santé (MGS)
Mutuelle nationale territoriale (MNT)
GIE Union Groupe Initiatives Mutuelles (GIE UGIM)
Mutuelle Générale de l'Économie, des Finances et de l'Industrie (MGEFI)
Mutuelle des Agents des Impots (MAI)
Mutuelle du Ministère de la Justice (MMJ)
Mutuelle des Douanes (MDD)
Mutuelle du Trésor (MT)
Mutuelle des Personnels de l'Industrie et de la Recherche (MPIR)
La Fraternelle, Mutuelle de l'Imprimerie Nationale (FMIN)
Mutuelle INSEE
Mutuelle Nationale de l'Entr'aide Administrative (MNEA)
Mutuelle Civile de la Défence (MCDEF)
and many others…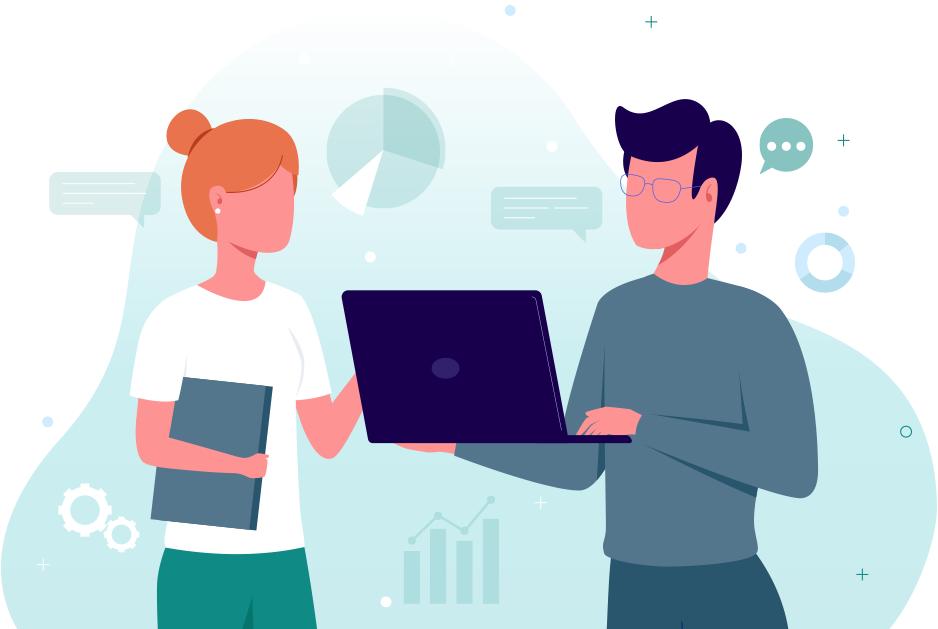 CONTACT US
Would you like to know more?
Let's schedule a demo!
The best way we can convince you that Suadeo is the best tool for you is to understand your needs and present you with our response.
1 Bd Hippolyte Marques
94200 IVRY SUR SEINE
Tel. (+33) 1 88 28 74 50
Tel. (+33) 1 88 28 74 53
contact@suadeo.fr