Open data usage
Users don't just want data visualization, they want to share business experiences.​
​​Our Open Data Usage accelerator enables

a democratized access and utilization of data.​
Expose your business use cases
Share best practices from your experts.
Offer your data as self-service
Your data is available on-demand internally and externally.​
Display your transparency
Your data is communicated transparently within your ecosystem.​
Harness information yourself
Enhance and enrich your data along with the exposed usages.
Embrace a Data-Driven organization
Strengthen the culture of data within your organization.
Design new services
Your data is utilized as drivers for creating value and services.
​ Open Data is not just a means of communication;


it should enable the sharing of business use cases and the creation of new value.​
​What the market

offers you today​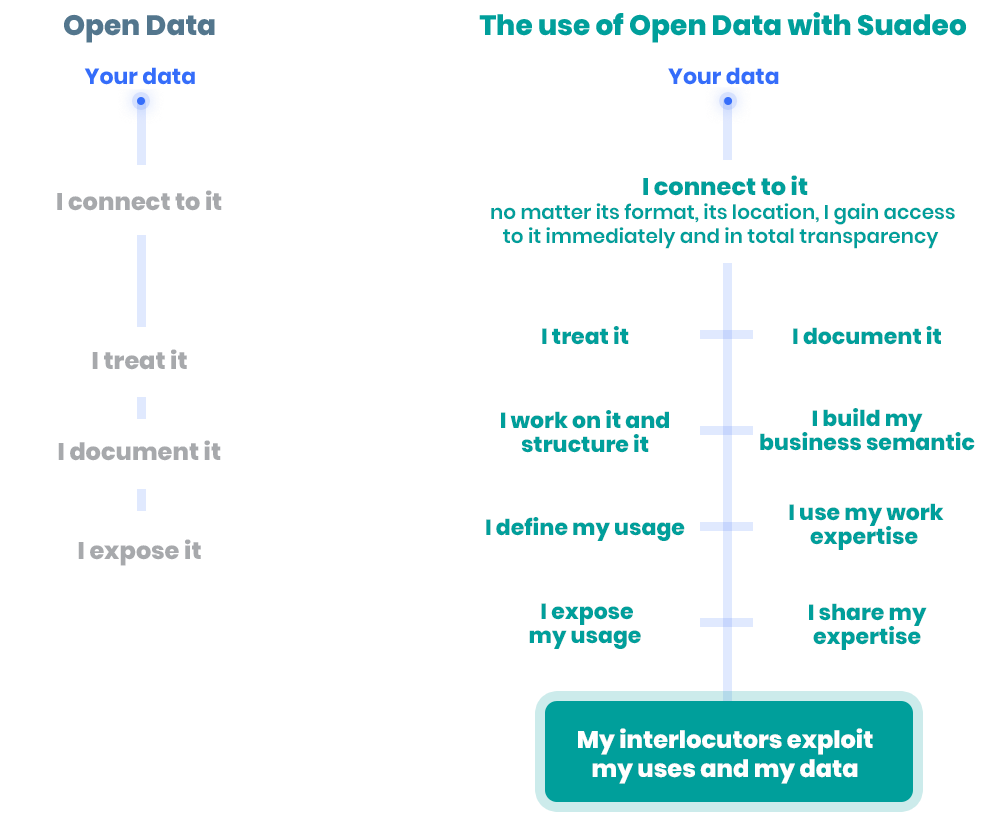 What the market

will expect tomorrow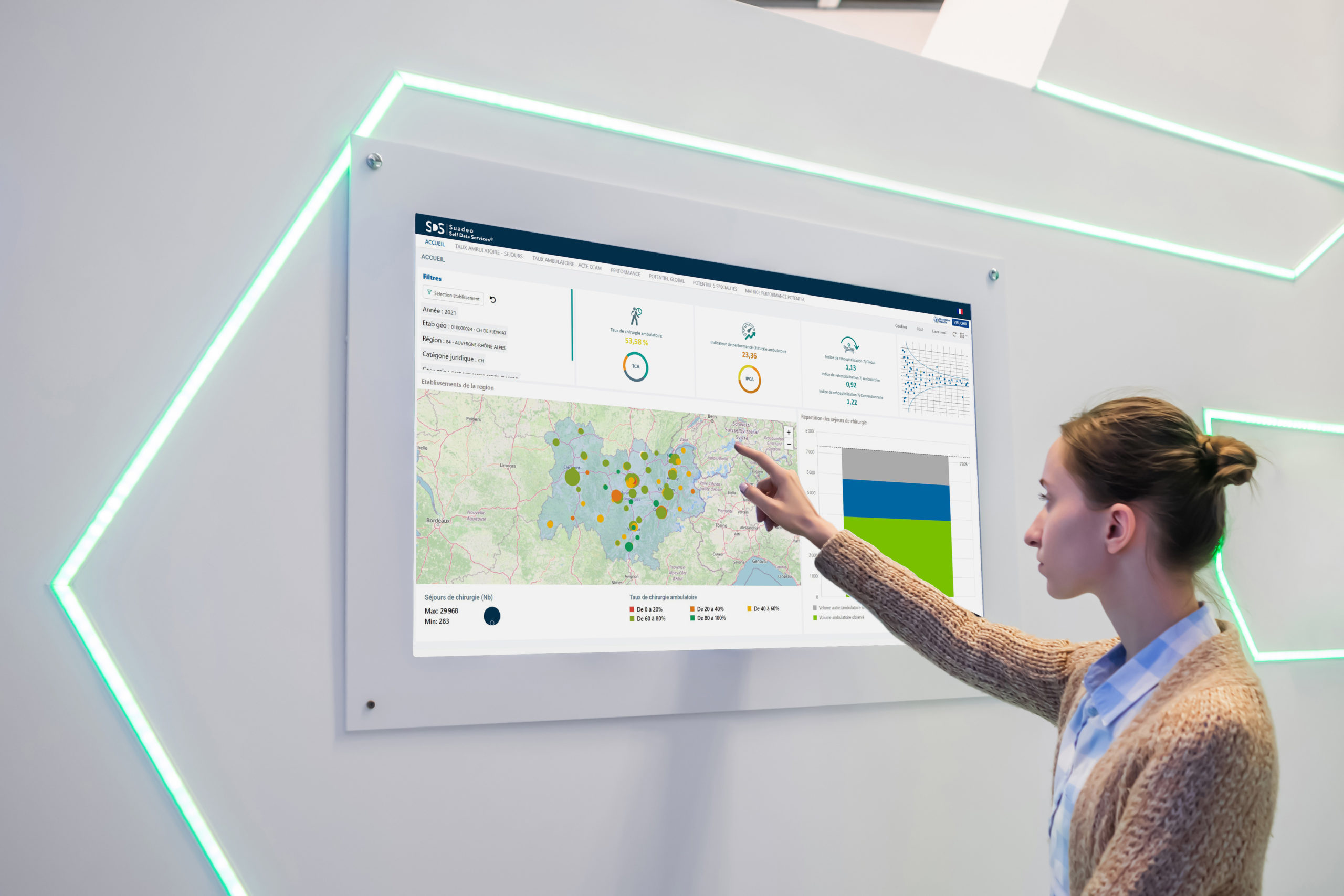 The use of Open Data must become
a strategic asset

for your organization through your performance indicators.
Share best practices​!
The Suadeo Open Data Usage Accelerator offers complete freedom to all your employees.
From data integration to dissemination, your employees can easily and quickly explore and share their insights​
Connect & Integrate
The platform connects to your sources and retrieves all your data​
Catalog & Organize
Your data is enriched with your models and uses​
Create & Visualize
In Low Code mode, you can easily design your apps and dashboards.​
Share & Utilize
Your data and its uses are accessible self-service to selected individuals​
The Suadeo Self Data Services® platform enables organizations to address Open Data challenges with shorter timelines and less reliance on technical teams​.
Create new value with your data.
Imagine and design your new data-driven services with complete freedom​
A single point of access
Forget about the connections between a stack of tools. Your non-IT business users should be autonomous and responsive. Give them the freedom to test their intuitions. Offer them the Suadeo Self-Service Data platform​.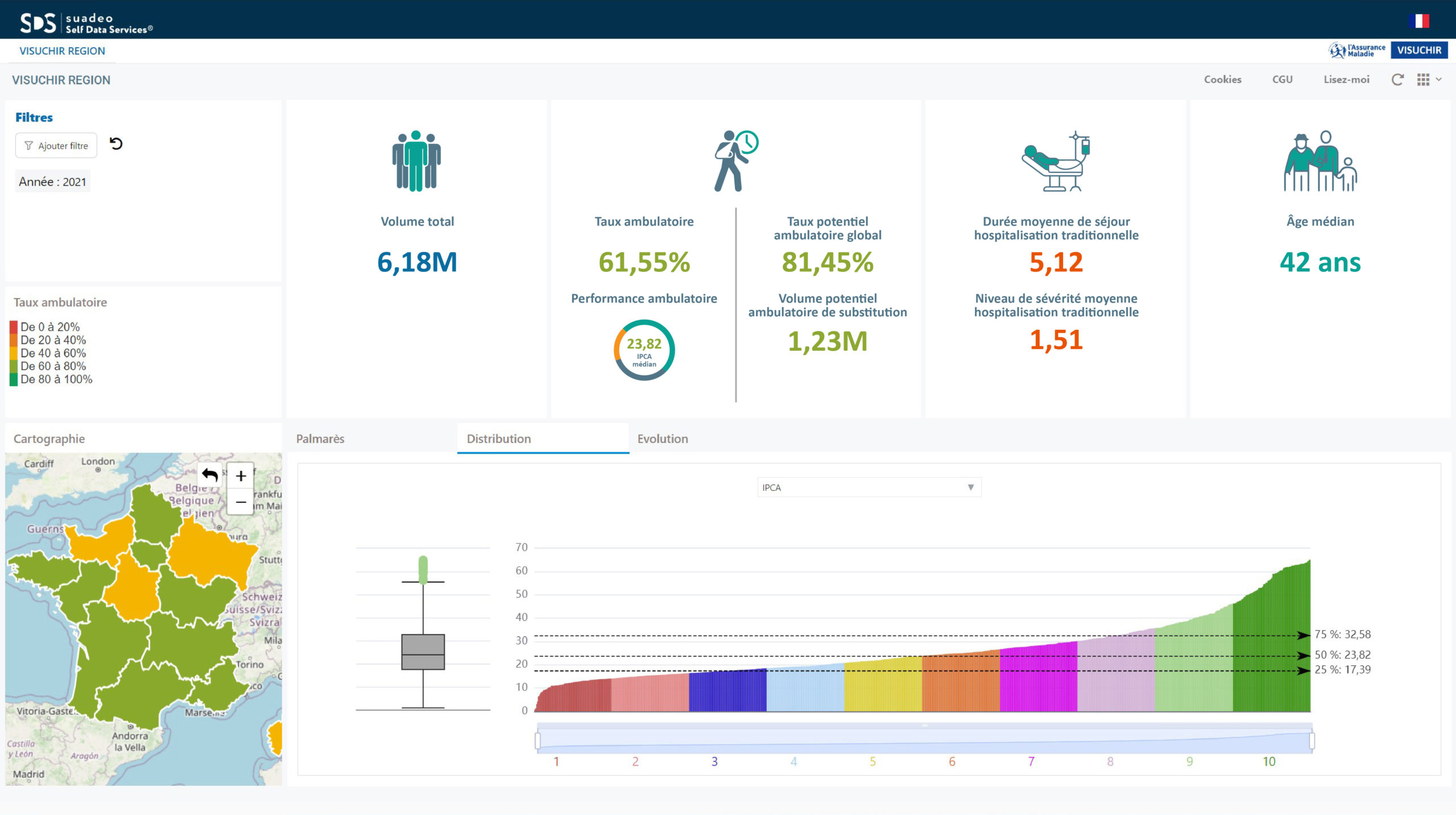 Effortless enrichment
With ease, in a No Code environment, you can format, reshape, and contextualize all your content to optimize the quality of your data.
The available automations allow you to process your data instantly and advanced, without ever writing a single line of code​.
Free and autonomous consumption
Our Open Usage Data accelerator allows you to securely grant access to your data publications to your users according to your regulations.
Your publications are structured and usable by your community in self-service and in one central location.​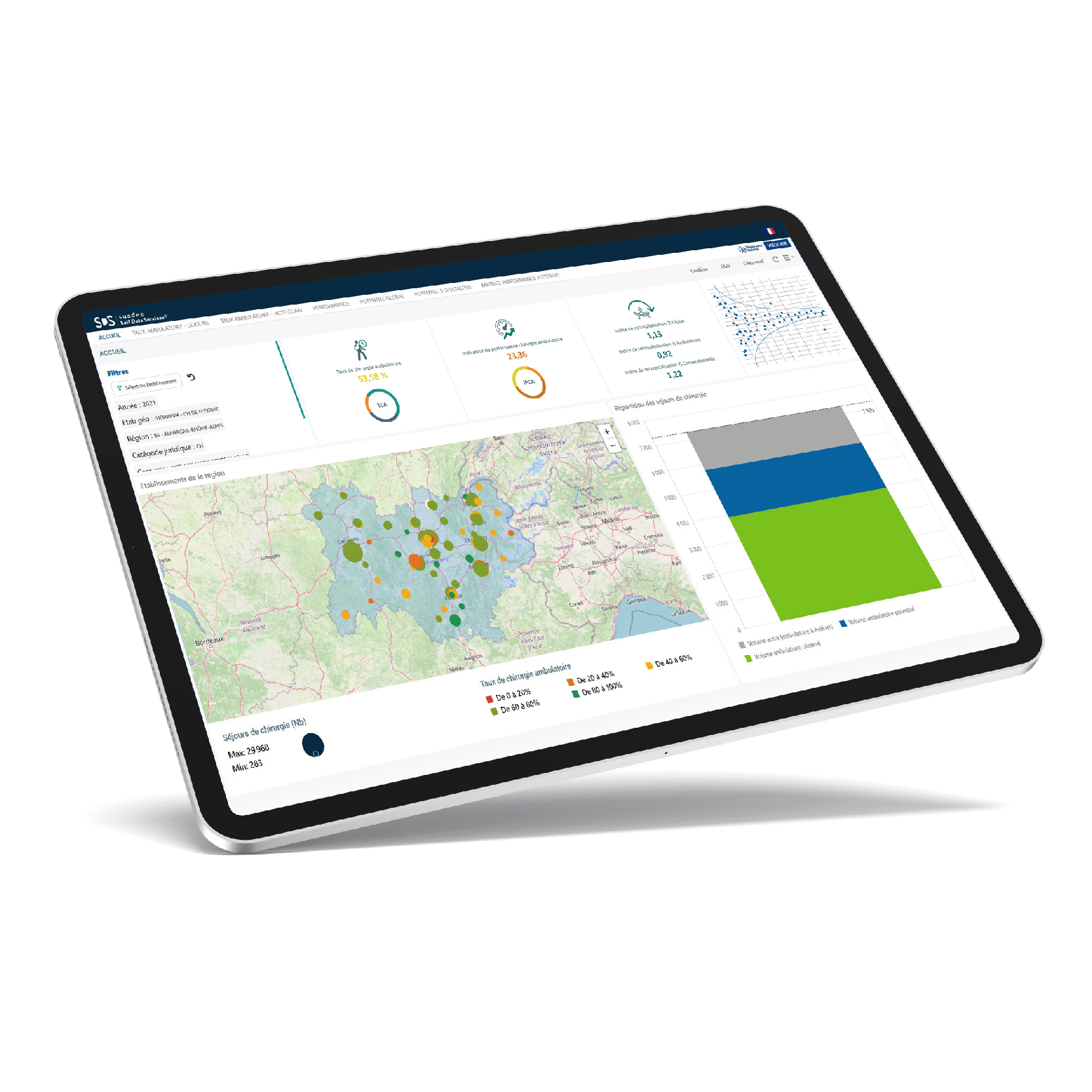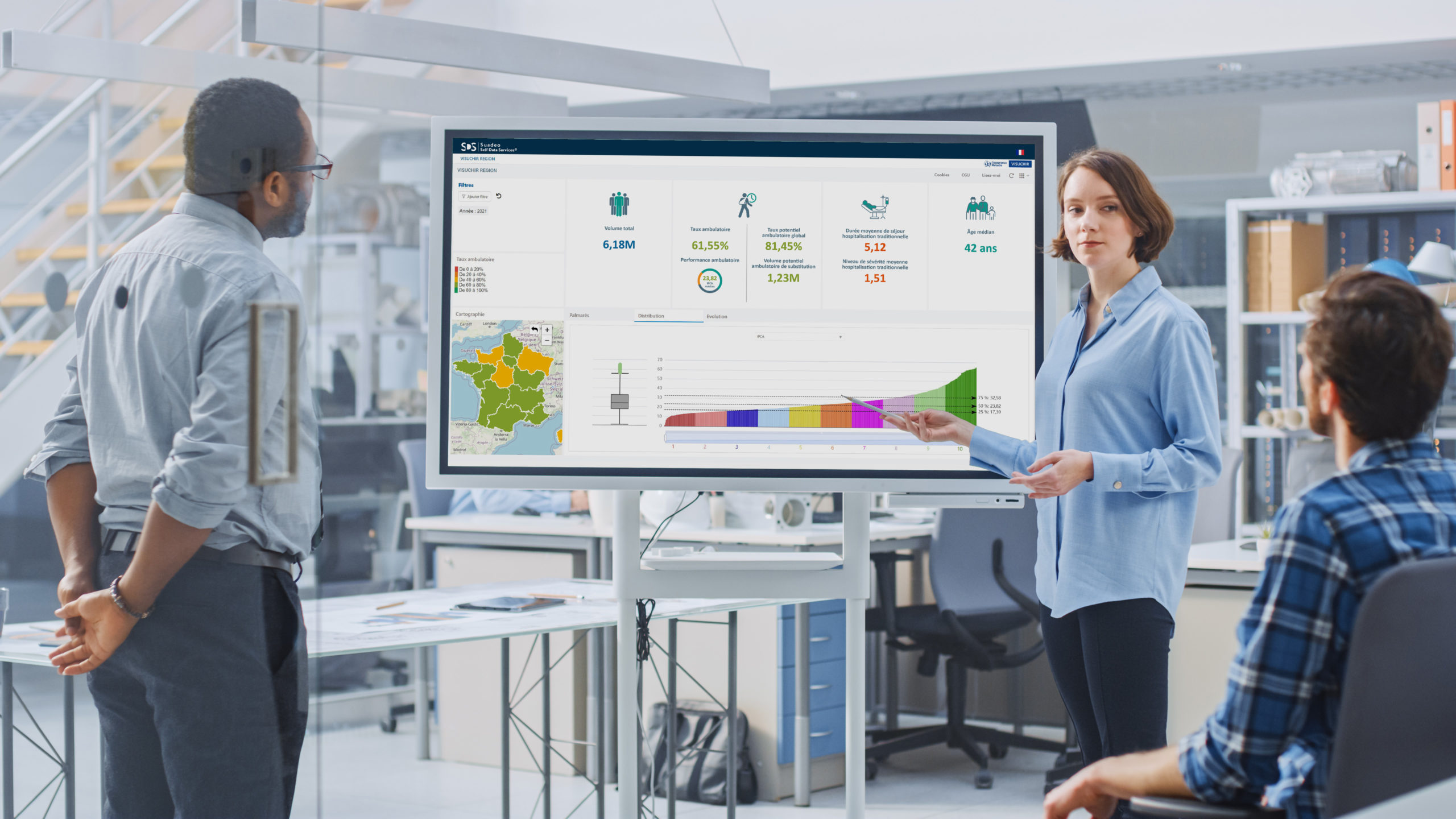 Clear and dynamic visualization ​
Our integrated DataViz solutions allow you to create dashboards, reports, performance indicators, and KPI reports that make your data intelligible.
You can easily design your content in a No Code environment with real-time preview in a full web and responsive environment.​
A powerful and flexible accelerator to adapt to all your use cases​
Express deployment:
Flexible technical setup and quick onboarding of the platform​
Easy integration:
All your data sources are seamlessly connected to the platform​
User Friendly
Build effortlessly without code and easily share in any format
End-to-end security
Your data is fully protected throughout its lifecycle.​
Scalable and customized
Whatever your use cases, we provide you with a tailor-made solution​
The Open Data Usage Accelerator® is the result of the Lego game we have already played with our clients.
By leveraging all the data processing, data exposure, and Low Code application development services, dynamically share your business expertise​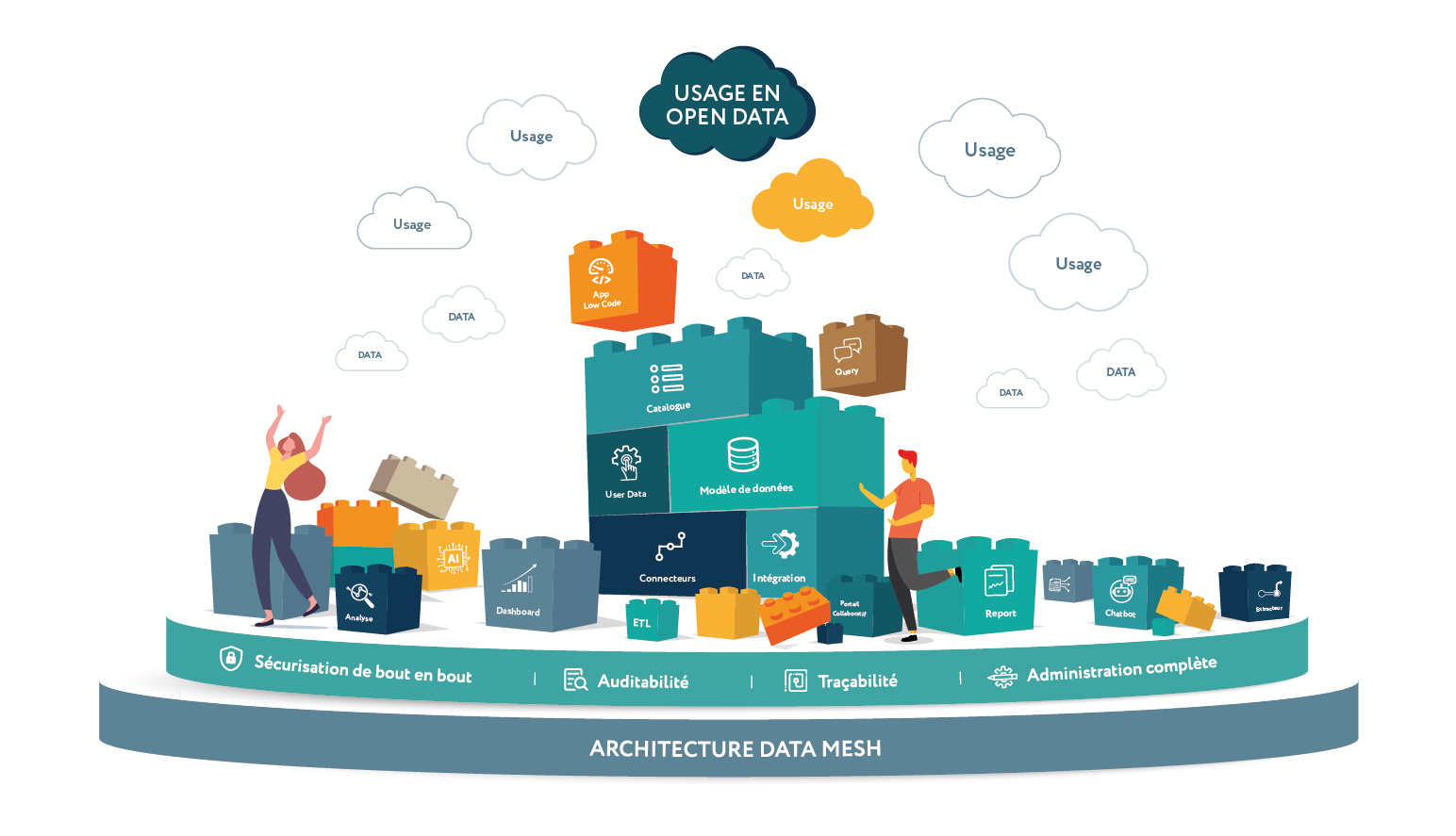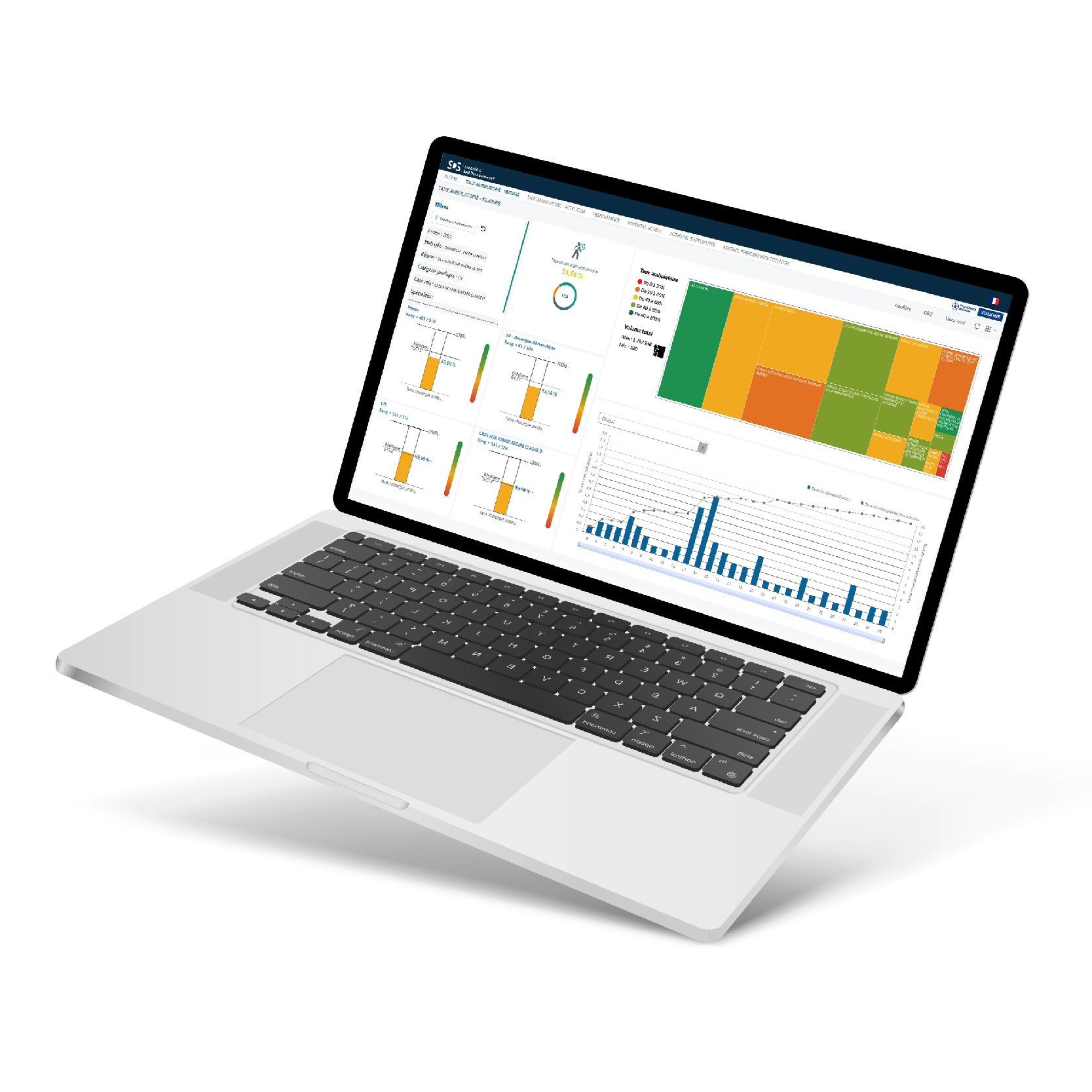 Take over and let's continue to build tomorrow's solutions together.
Empowered by Suadeo, the National Health Insurance launches its new interactive open data tool on surgical practices!

"A big bravo and thank you for this tremendous work that keeps getting better!"
"Absolutely perfect! And with the update. A huge thank you! "
"Congratulations on the evolution and the speed of accessing data."
Embracing a Data-Driven organization with the Open Data Usage Accelerator
Utilize the right data at the right time
Anticipate your users' reactions
Gain insights into user behaviors and preferences
Forecast trends and strategies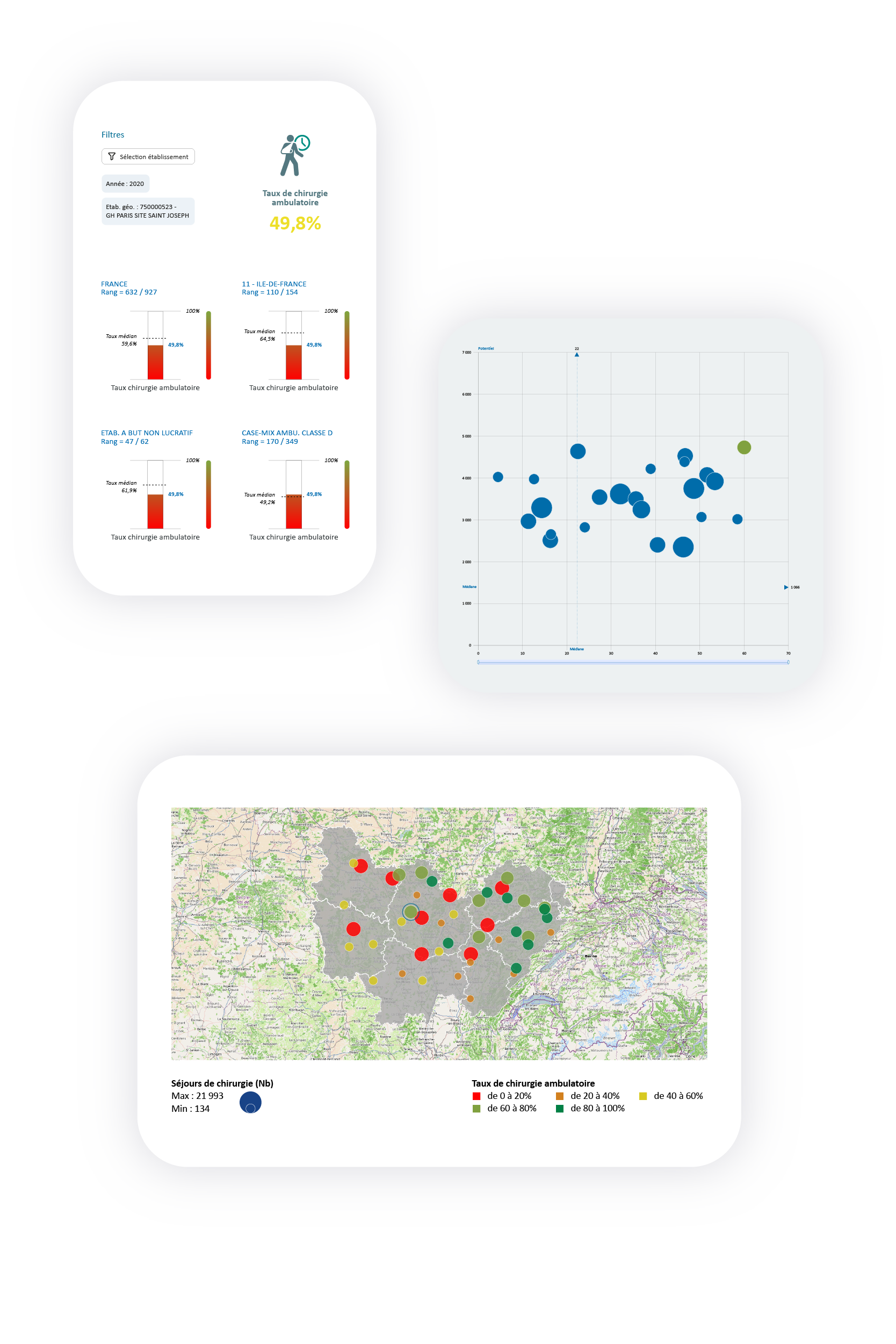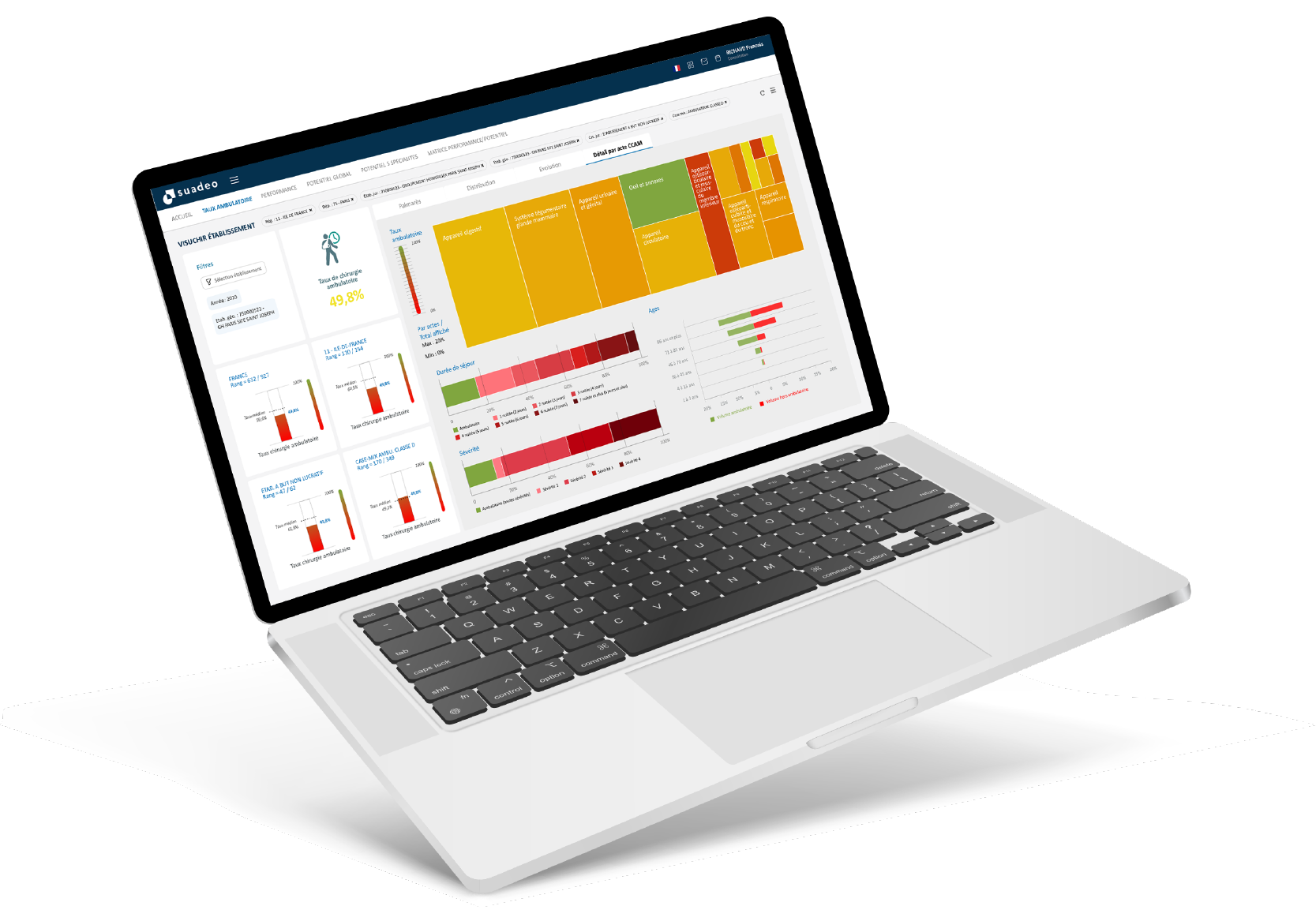 Our Open Data Usage accelerator enables you to implement a data-driven approach within your organization, focused on observing and organizing your data to optimize your strategic decisions.
Provide your employees with the tools to make their best strategic decisions based on data analysis and interpretation.
Establish a true data culture within the business units without requiring them to go through IT processes.
Empower your employees to become self-sufficient and responsive by enabling them to create their own tools tailored to their needs and roles.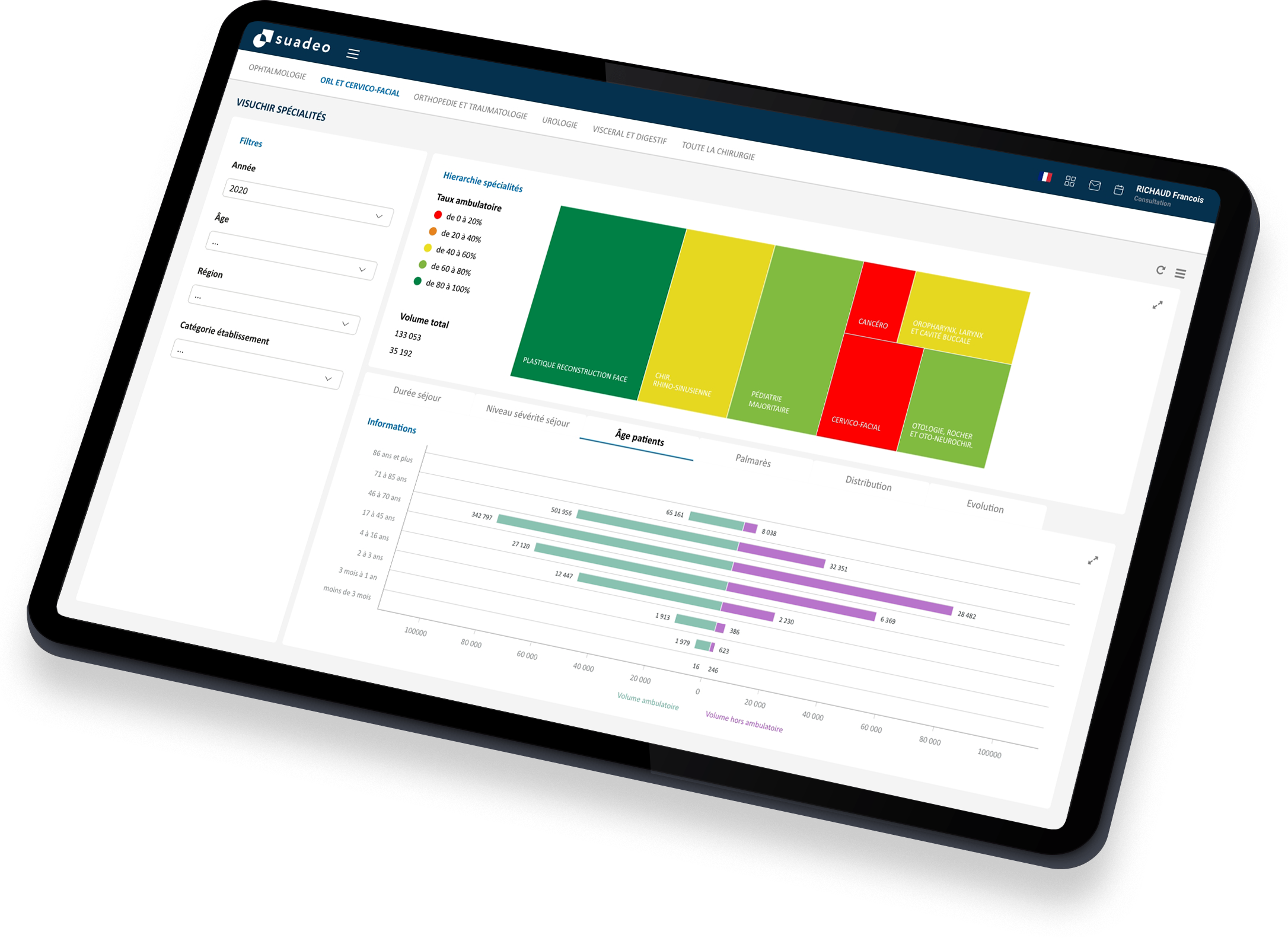 Open Data at the heart of our values.
Transparency
Transparency within  organizations will only be achieved through clear Open Data.
Sharing
Sharing knowledge and power with citizens through improved transparency.
Democratic
The essential tool to place the citizen at the center of information and decision-making.
Suadeo is the solution that gives businesses 100% control and visibility over their entire data.
Hundreds of companies have chosen Suadeo, ask us why!​