A self-data service platform
Test your intuitions without limit!
Empower your usages! ​

Take your organization to Self Data Services ​
Forget about the disjointed collection of tools, your non-IT business collaborators need to be autonomous and responsive: give them the freedom to test their intuitions, give them the Suadeo Self-Service Data platform.​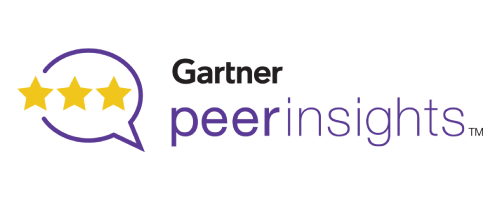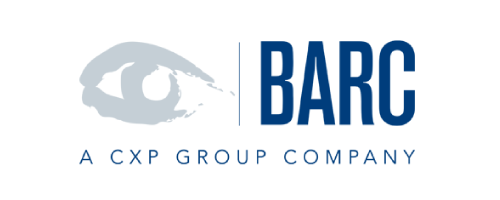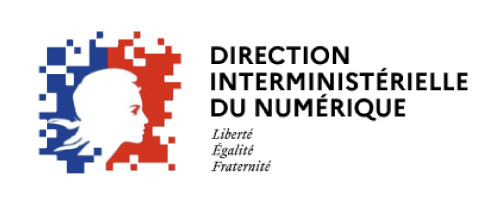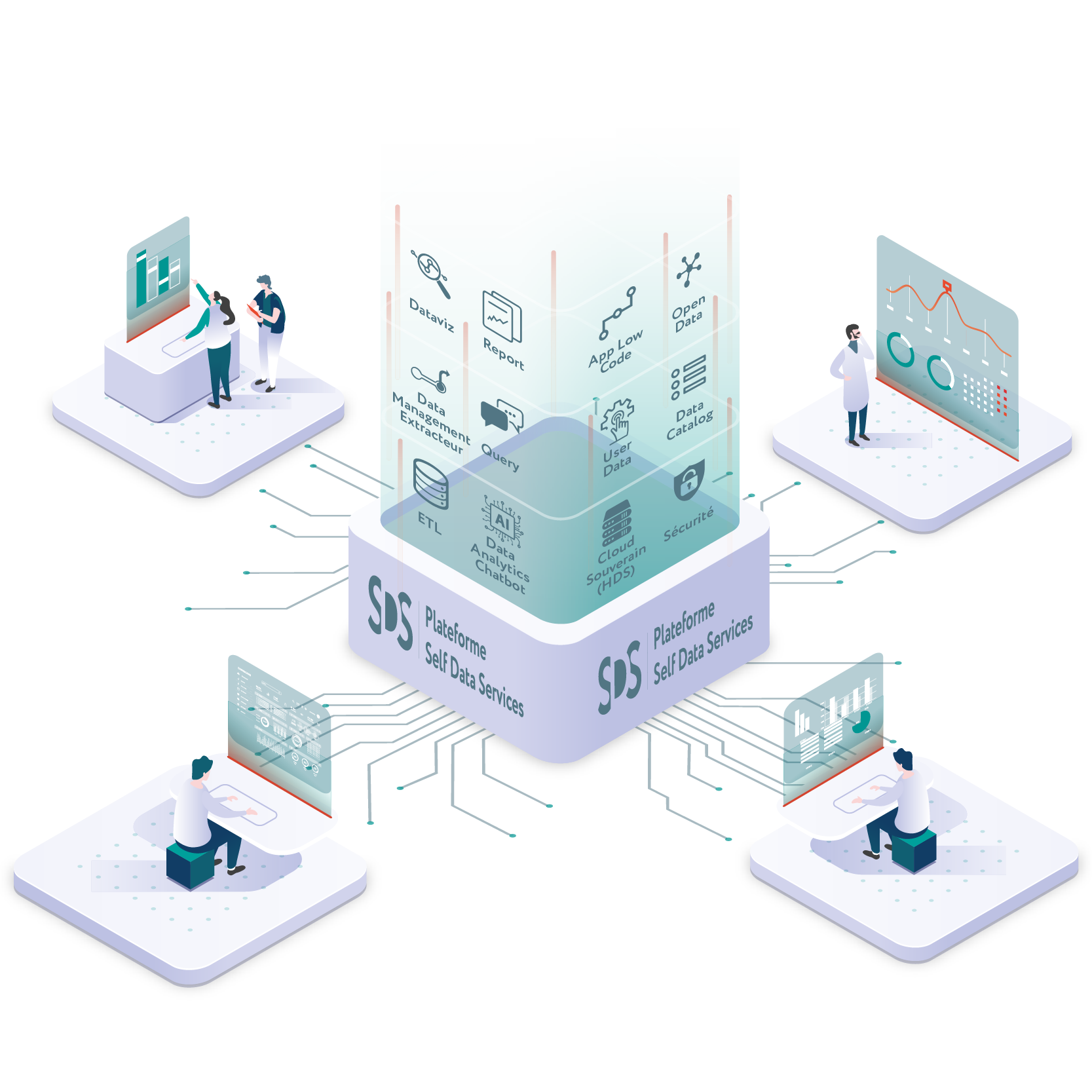 Your collaborators don't need to visualize on a dashboard what they already know.


They need to test and track their intuitions.​
A unique framework in a Data Mesh environment​
Since 2004, all the power of Suadeo's Research & Development has been focused on a technical framework to provide your organization with real autonomy and responsiveness.
Do you want to go faster and further ? ​
Like a Lego play, use our services to fuel your usages! ​
Multiply your possibilities and speed up your launch with our pre-built accelerators:
Digital Hub
Drive, analyze, and control your ecosystem in real-time.​
Usage in Open Data
Share business use cases and create new value.​
Agile Reporting
A report based upon the latest technical innovations​
Agile DataViz
Put yout Business Experience in our DataViz!​
Data Mesh
Structure and organize your Data by and for your business usages​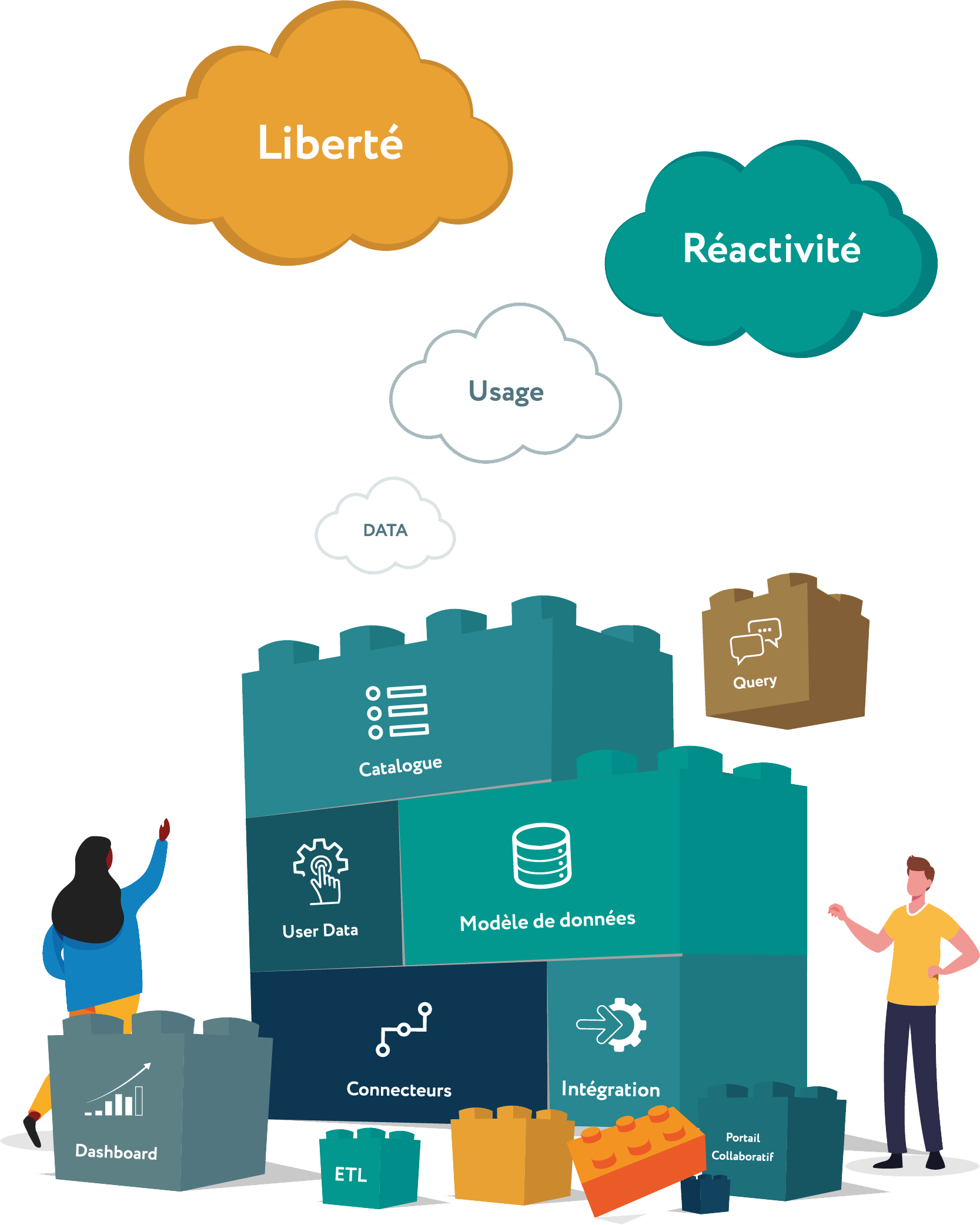 ​Our Lego like Approach ​
The approach draws inspiration from Lego bricks, which can be assembled in different ways to create various structures.
The main idea of this approach is to design the data platform as a set of autonomous components, similar to Lego bricks, that can be easily combined and rearranged to meet the specific needs of an organization.
Our Lego approach emphasizes modularity, flexibility, and interoperability of the components in our platform.​
It enables greater agility, promotes reuse, facilitates interoperability, and encourages collaboration and innovation within the company.​
​ How does Suadeo's technology integrate into your organization?
The Lego like approach of Suadeo can be implemented with a three-phase support:​
1. Quick Win
We perform a Quick Win use case and show you how it's done.​
2. Monitoring
We carry out a second use case collaboratively to ensure knowledge transfer through a monitoring approach.​
3. Support
You will work on your own a 3rd use case, while Suadeo remains in support mode​.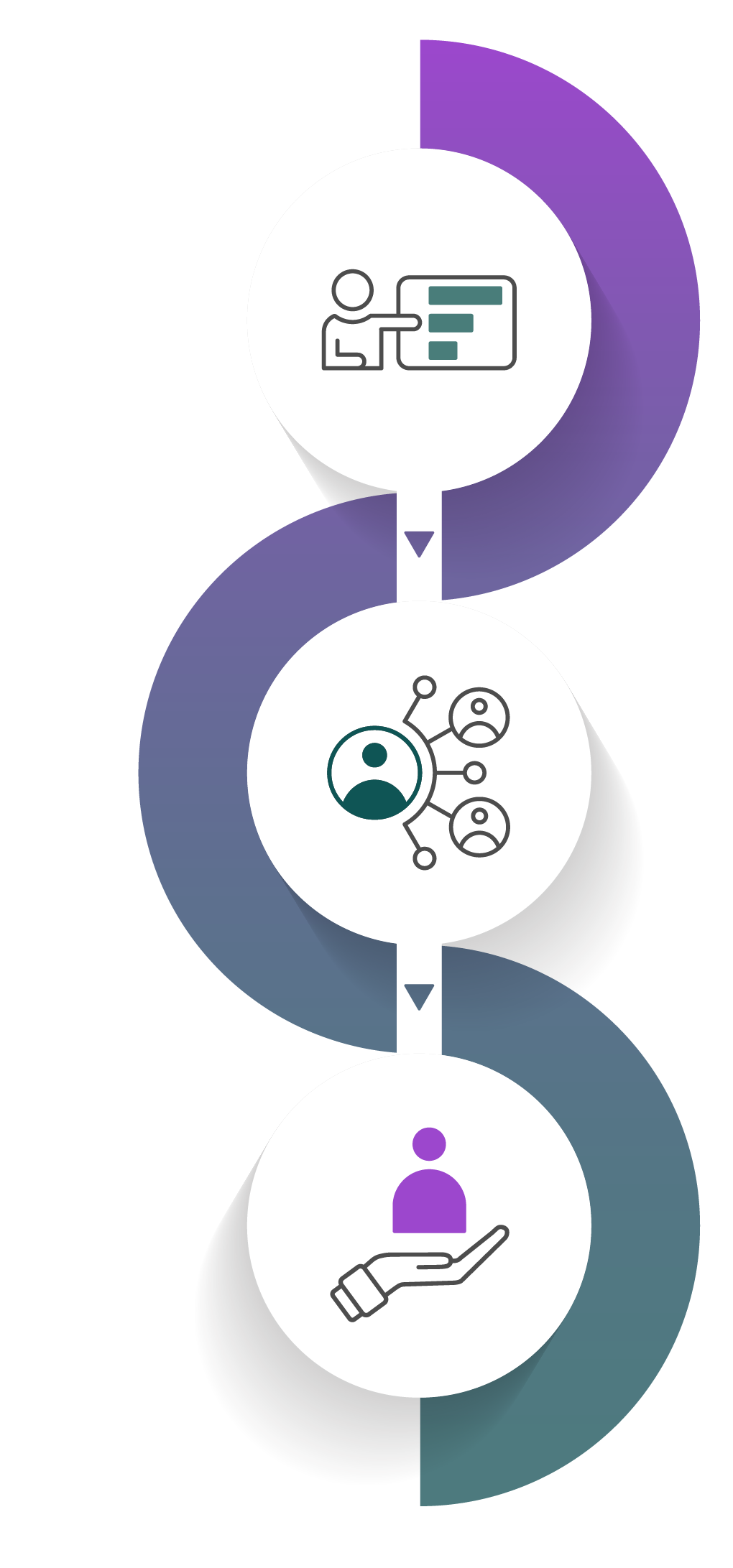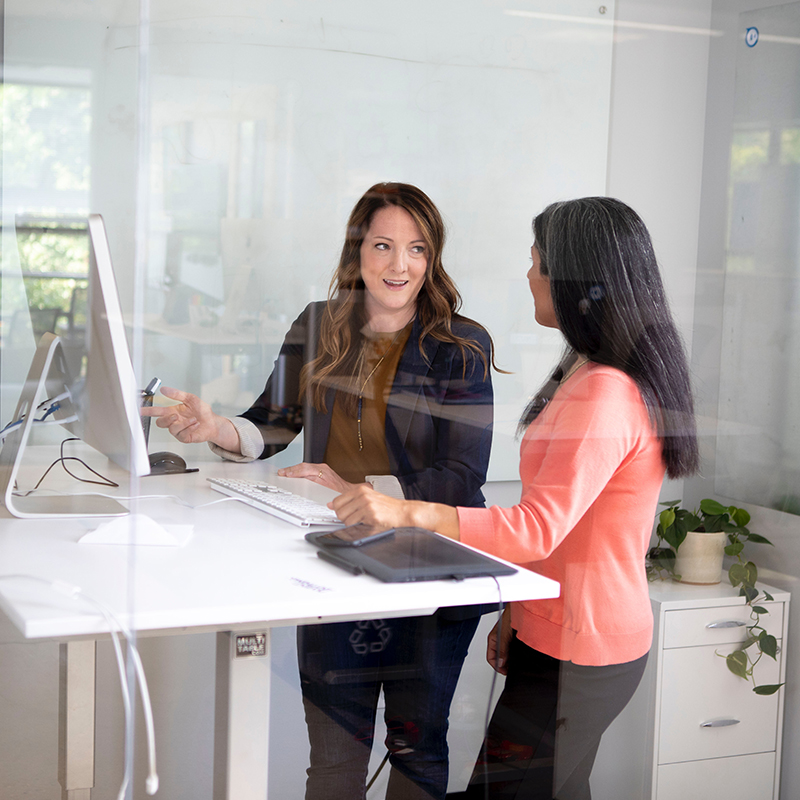 Smooth Onboarding

Fuel and share your use cases right away!
All our technical components are designed with Low Code and Full API capabilities to be accessible to all users and enable them to develop their own applications without writing a single line of code and in record time.
You too seize our Framework ​
Play Legos like using our technical services ​
Build your customized platform!​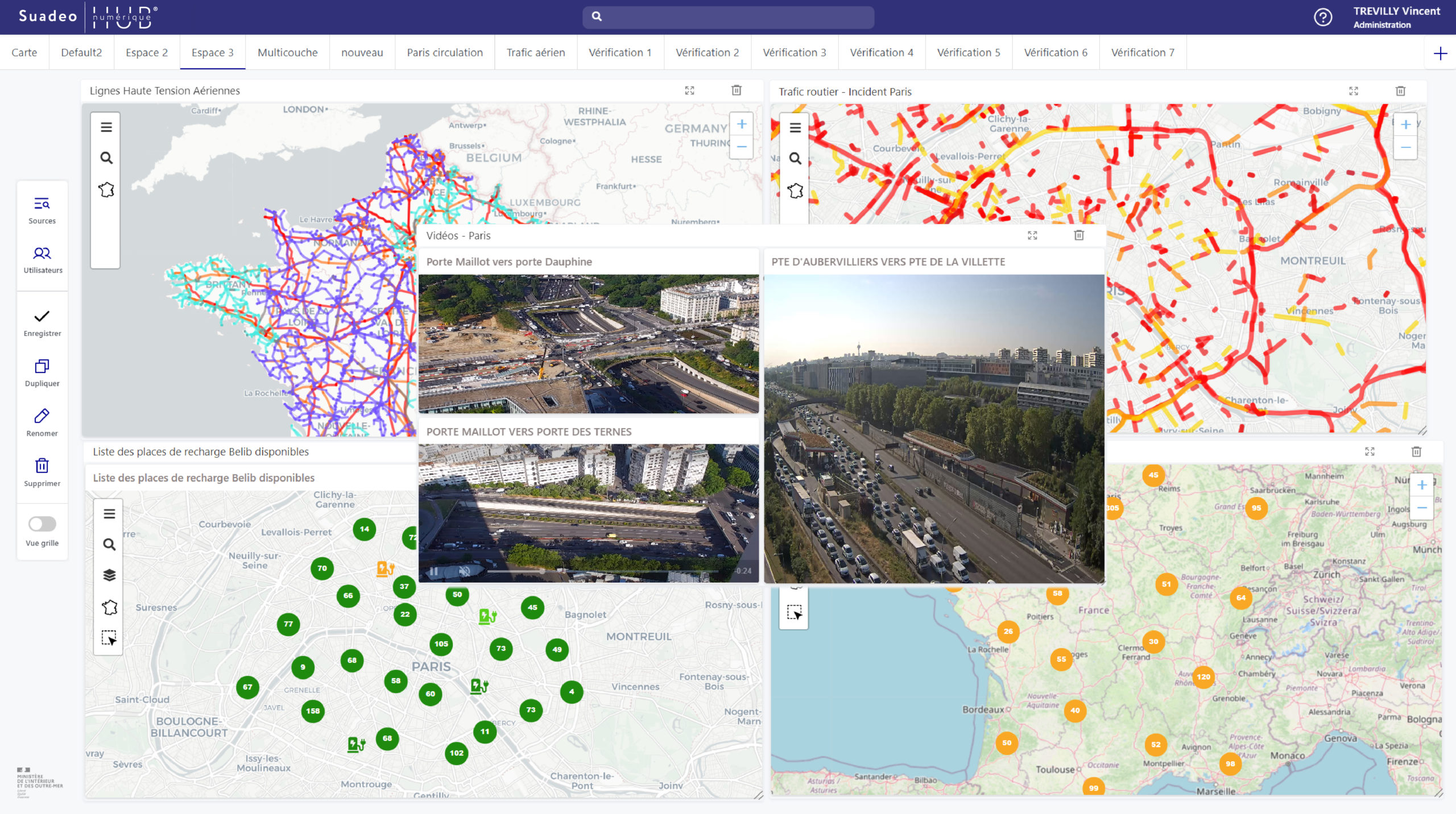 The bigger ones use Suadeo
Suadeo is the solution that gives businesses 100% control and visibility over their entire data.
Hundreds of companies have chosen Suadeo, ask us why!​